Virtual Live Sessions May 1 – 4, 2023:
Monday, May 1 @ 10:00
Why isn't your newsroom writing more Obits?
Obituaries still make newspapers a lot of money (that's another session) but many have abandoned them as a regular form of journalism. After watching several obit writer jobs die (sorry), Poynter's Kristen Hare decided to experiment with her local newspaper, The Tampa Bay Times, and see what might happen when obits about regular people came back. This session will look at the results of that experiment, which is now a weekly staple in the Times, and help attendees think through how they can make the case to bring them back to their communities, too.
Speaker: Kristen Hare, Poynter Institute
Monday, May 1 @ 12:00 pm
AI in the Newsroom
A look at how ChatGPT is already making inroads among the news media, along with a user's guide for responsibly incorporating artificial intelligence tools into your newsroom. The program will include a discussion of AI's benefits and limitations, how it can be used profitably (or abused disastrously), the implications for copyright law and other legal protections, and the ethical ramifications for journalists.
Speakers: Robert Bertsche, NENPA General Counsel, Partner, Klaris Law
Dave Karpf, Associate Professor in the School of Media and Public Affairs, George Washington University

Tuesday, May 2 @ 11:00 am
Understanding our identities to build trust
Tips and guides on how to ensure your newsroom elevates and takes advantage of its own diversities and how to bring that learning to expanding audience diversity. The idea behind this evidence-based work is to rethink both internal and external relationships with an aim to build trust in all kinds of realms. In particular, we are keen to figure out how to reduce polarization and help communities talk across differences through this work.
Speakers: Sue Robinson, Helen Firstbrook Franklin Professor of Journalism, University of Wisconsin-Madison
Joy Mayer, Director, Trusting News
Tuesday, May 2 @ 12:00 pm
Special Sections: Review and Ideas
A go-to guide for creating special sections in your market with a focus on reader engagement and revenue.
Speakers: Darrell Davis, Vice President of Creative Services, Metro Creative Graphics, Inc.
Laura Koch, Senior Graphic Designer, Metro Creative Graphics, Inc.

Wednesday, May 3 @ 11:00 am
How the Supreme Court is Changing the Law of the Press
This year's Supreme Court term has the justices deciding more cases affecting reporters and editors than at any time in the past half-century. Join this interactive primer on how the high court may be changing the rules about copyright law, internet liability, and defamation—and get an update on the law in the process.
Speaker: Robert Bertsche, NENPA General Counsel, Partner, Klaris Law
Wednesday, May 3 @ 1:00
Fact-Checking For Newsrooms
With misinformation on the rise, fact-checking has become a key tool in the journalist's toolbox. This session will include an overview of fact-checking journalism, strategies for incorporating fact-checking in general news stories, and tips for how to write stand-alone fact-check stories. We will go over fact-checking resources and tools, trends in misinformation, and ways to increase accuracy throughout the newsroom. We will have time for questions to discuss specific challenges of local newsrooms.
Speaker: Angie Drobnic Holan, Editor-in-chief, PolitiFact
Wednesday, May 3 @ 2:00
How to Find Hidden Revenue to Build Readership Now and Into the Future
Your newspaper in print and online requires reading ability.  But reading ability among adults and children has been declining dramatically as national research confirms.  Learn how newspaper and printer partnerships in Nebraska, Louisiana, California, and North Dakota are raising hundreds of thousands of dollars in their states to develop and fund smart-fun reading improvement content in their local newspapers – and how you can, too.  Presenter, Vicki Whiting, has over 25 years of experience helping newspapers discover hidden literacy funds to support youth content in your newspaper and build literacy skills in news reading now and into the future.
Speaker: Vicki Whiting, CEO and Creative Director, Kid Scoop
Thursday, May 4 @ 1:00 pm
News Philanthropy Summit: New Pathways to Funding Local News
To have a thriving, healthy community, the public, and policymakers need timely and accurate information that they can trust. When they do, we know, people can better understand the world right around them, make informed investments in their communities and become more civically engaged. As philanthropic and business leaders your missions are driven by those kinds of results. The same is true in journalism. We can accomplish our collective missions – a healthier, more connected state – when local news is strong. Join us for our News Philanthropy Summit to start the conversation on how partnering with local news organizations can help us achieve our common goals.
Speakers: Melanie Plenda, Director, The Granite State News Collaborative
Steve Leone, Publisher, Concord Monitor
Nina Sachdev, Director of Communications, Media Impact Funders
Laura Simoes, Executive Director, Nackey S. Loeb School of Communications
Karen Ager, Director of Communications, Endowment for Health
Olivia Belanger, Health Solutions Reporter, The Keene Sentinel
Gabriela Lozada, Report for America Corps Member | New Hampshire Public Radio
Kristen Oliveri, Vice President of Communications and Marketing, New Hampshire Charitable Foundation

Celebratory and Networking Events May 5 – 6, 2023:
Friday, May 5 @ 6:00 – 7:00 pm
Convention Welcome Reception
First chance to interact with NENPA board members, speakers, and attendees, before the New England Newspaper Hall of Fame Dinner. Included with Convention registration.
Friday, May 5 @ 7:00 – 9:30 pm
New England Newspaper Hall of Fame Dinner
Join us as we honor this year's inductees into the New England Newspaper Hall of Fame. Purchase tickets for the dinner.
Saturday, May 6 @ 12:00 – 2:00 pm
Yankee Quill Awards Luncheon
The Academy of New England Journalists presents the prestigious Yankee Quill Award to this year's inductees. Purchase tickets for the luncheon.
Saturday, May 6 @ 6:00 – 7:00 pm
Convention Cocktail Reception
Our largest reception of the year is open to convention attendees, speakers, and guests attending the Awards Banquet. Included with Convention registration.
Saturday, May 6 @ 7:00 – 10:00 pm
Awards Banquet
Our largest celebratory gathering of the year where we reveal the results of the annual New England Better Newspaper Competition!  Purchase tickets to the banquet.

In-person Sessions, Saturday, May 6, 2023:
8:00 am – Keynote: Ignite your personal brand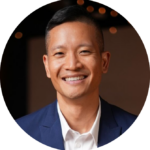 In today's highly competitive business environment, building a strong personal brand has become essential for business success. Whether you're generating sales, recruiting talent, inspiring your employees, or building winning partnerships, your ability to win trust is key to developing fruitful relationships. In this presentation, you'll learn how to harness the power of your reputation to establish connections, drive engagement, and become a market leader.
Speaker: Julian Placino, Fortune 500 Speaker, founder of Pathways Affiliated, Creator of Recruitment Masterclass
10:15 am – Building Local News Partnerships
A lack of local news undercuts democracy reduces citizen engagement and leads to greater polarization. What is the role of colleges and universities in addressing the crisis? In this panel, we present the latest research on 130 programs from different colleges and universities across the U.S. and we discuss two of these innovative partnerships in-depth with program leaders from Boston University and Endicott College where student reporting is directly contributing to local news.
Speakers: Richard Watts, Founder of the Center for Community News, Co-Director of the Reporting & Documentary Storytelling, University of Vermont
Jerry Berger, Lecturer of Journalism, Boston University
Dr. Lara Salahi, Distinguished Professor of Journalism, Endicott College
10:15 am – Visual Storytelling
Visual and interactive storytelling has become central to the audience strategy of large newsrooms like the Washington Post, but it's a form of journalism that organizations of any size can take on. Learn how graphics such as maps and charts, as well as interactive elements like quizzes, calculators, and trackers, can be used to grow readership and retain subscribers.
Speaker: Reuben Fischer-Baum, Editor Graphics Team, The Washington Post
10:15 am – The World Constantly Adjusts: Do You?
What are the most powerful and relevant resources and information that your news organization can conveniently deliver to the coming generation of readers outside of political or opinion news? Are you providing those resources and content where your readers are? Journalism and revenue must carve out their path and adapt together if there is any hope for sustainability or a future for news media. Leveraging creative content may be the key to unlocking that future.
Speaker: Richard E. Brown, Senior Director of Retention, The Daily Beast
11:45 am – The Evolution Of Trauma-Informed Journalism from Sandy Hook To Uvalde
Meet three veteran journalists still covering the aftermath of horrific tragedies in the uniquely different communities of Sandy Hook, CT, Boston, Mass., and Uvalde, TX. Attendees will hear how they are continuing to approach their reporting by applying trauma-informed practices during the months and years since – along with observations and insights on their work from a member of the independent Committee to Protect Journalists.
Speakers: John Voket, Editor, The Newtown Bee
Craig Garnett, Editor/Publisher, Uvalde Leader-News
Katherine Jacobsen, U.S. + Canada Program Coordinator, Committee to Protect Journalists
Evan Allen, Investigative Reporter, The Boston Globe

2:00 pm – Fighting for Access in Uvalde – how the local paper is battling an information blackout following the Robb Elementary massacre 
Craig Garnett, owner and publisher of the Uvalde Leader-News, will talk about how his tiny newspaper has responded from the first few moments the tragic school shooting incident began unfolding up to the moment. He is as front-line as you can get in battling Texas officials for access to information about the incident. John Voket, editor of the Newtown Bee, had unparalleled access to information starting from the very first hour of the Sandy Hook attacks, and throughout the days, weeks, months and years to follow. The panel will discuss specific situations where information was withheld and strategies that newsrooms can employ to get that information.
Speakers: John Voket, Editor, The Newtown Bee
Craig Garnett, Editor/Publisher, Uvalde Leader-News
Gregory V. Sullivan, President, Malloy & Sullivan
2:00 pm – Optimizing Recruitment
Attracting and retaining top talent is a challenge for many media companies. However, with the right strategies and techniques in place, you can recruit and retain the best employees who will help your company thrive. In this presentation, you'll learn proven techniques that will enable you to consistently hire and keep top talent.
Speaker: Julian Placino, Fortune 500 Speaker, founder of Pathways Affiliated, Creator of Recruitment Masterclass
2:00 pm – 6 News Media Sales Tactics for 2023
Richard E. Brown of The Daily Beast presents strategies for sales leaders at all levels. If you are in a transition, a sales leader acquiring new talent, or want to stay ahead of the curve and better situate yourself for sales success for 2023 and beyond, these six sales techniques should help you construct a solid sales strategy you can enhance and build upon throughout the year.
Speaker: Richard E. Brown, Senior Director of Retention, The Daily Beast
3:30 pm – Safety for Journalists – protecting ourselves from violence and harassment
Violence against journalists is on the rise around the world, and we're not immune in New England. Last year, two New Hampshire Public Radio journalists and their families were threatened and harassed. Also last year, a Sun Journal reporter was attacked on the street while conducting interviews several blocks from the newspaper's office. And, early this year, a Morning Sentinel photographer was assaulted while covering a high school drama competition in Skowhegan. Learn some basic safety measures you can take to protect yourself online and become more aware of your surroundings in the field.
Speakers: Judy Meyer, Executive Editor, Sun Journal, Kennebec Journal, Morning Sentinel
Stephanie Sugars, Senior Reporter, U.S. Press Freedom Tracker
Katherine Jacobsen, U.S. + Canada Program Coordinator, Committee to Protect Journalists
Dan Lyon, Freelance, Photographer and Photo Editor
3:30 pm – Inside Publick Occurrences
Before successfully publishing a major, long-term project, reporters and editors must navigate their way through a maze of challenges. This panel gathers winners of NENPA's prestigious "Publick Occurrences" awards to describe what those challenges were—and how they were overcome.
Larry Parnass, Executive Editor, The Republican
Will Katcher, Reporter, MassLive
Kevin Landrigan, Senior Reporter, New Hampshire Union Leader
Jill Harmacinski, Staff Reporter, The Eagle-Tribune