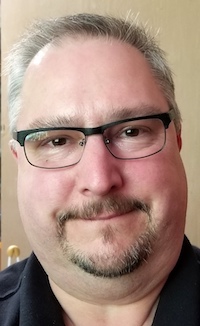 John Voket has primarily worked in journalism, broadcasting and communications all his life, holding positions as an Associated Press stringer; a reporter, designer and editor for numerous community papers in Connecticut; and is currently Associate Editor with The Newtown Bee.
In that capacity, John has covered virtually every local municipal department, board and commission; written about hundreds of local personalities, community events, cultural & arts activities; and he was the first working journalist on the scene following the Sandy Hook Elementary School shootings — delivering some of the initial video and reporting that fateful morning in 2012 to local, state, and global audiences. He continues to report regularly on the aftermath and outcomes of that tragedy.
As director of Public Affairs for Connecticut-based Connoisseur Media, John's award-winning radio program 'For the People' is syndicated on Connecticut's largest radio network – 99.1-WPLR / STAR 99.9 / 95.9-The FOX / WEBE 108 / WICC-AM – and is available as a weekly podcast on iTunes. John has also served on the board, and previously held an executive board seat with NENPA – the New England Newspaper & Press Association – and served as President in 2018.
John is a native of Waterbury (CT), and has also resided in Denver and Los Angeles.