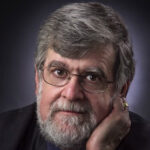 Jerry Berger had a passion for Statehouse reporting from the start of his journalism career at a small daily newspaper, checking in with area legislators on key issues facing Beacon Hill and their local impact. He took that interest along with him to United Press International, where he reported from Beacon Hill for six years. Rising to bureau chief, he covered a presidential campaign and two gubernatorial elections. He's also seen government and policy from the inside, working as communications director for the Senate Ways and Means Committee and the state arts agency.
He served as media relations director at Boston's Beth Israel Deaconess Medical Center for over a decade, leading the institution through the communication challenges during the attack on the Boston Marathon. He keeps his writing and reporting skills sharp as a freelancer for health care-related organizations, consults on media strategy and is active on social media.
He brings that background to the Statehouse Program, where students get hands-on experience covering state government for regional outlets across Massachusetts. Reporters, elected officials and advocates join the discussion to help lay the groundwork on the do's and don'ts of reporting on public affairs and politics.