News Digest
Columnists & Commentary
Sep
23
Thu
NENPA U: The Value of an Integrated Media Plan
Sep 23 @ 2:00 pm – 3:00 pm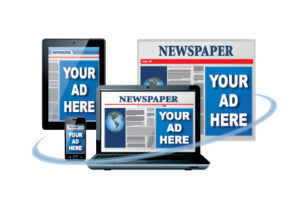 This is an Online Media Campus NENPA U webinar. Members, please contact Tara Cleary at t.cleary@nenpa.com for the free registration code.
In this webinar:
As an executive in the newspaper industry, it is imperative that you understand the value of an integrated media plan. In this workshop, Korena Keys will share data on the impact it can deliver and provide you tools that will help you deepen your client relationships through a holistic approach to selling your products.
About Korena Keys:
Korena Keys, Founder of Key Media Solutions, is best known for developing her own unique approach to media strategy and digital marketing. This quickly earned her the business and respect of companies across the United States and Canada. In just eight short years, Korena has successfully taken her digital media firm to the front lines in an over-saturated industry. Keys has served as the President of the Board for South Dakota Advertising Federation, Chair of the Board for the Community Outreach, held a seat on City Council and is active in multiple community organizations that are dedicated to helping others.
Sep
24
Fri
How op-eds can amplify original voices & engage new communities
Sep 24 @ 11:30 am – 12:30 pm
There is no shortage of opinions online, so how do news organizations choose the voices they feature on their platforms? How do they differentiate their op-eds from the noisy crowd? Who are these op-eds and guest essays intended to serve? Is their purpose to persuade or to preach to the choir, and how often do they reach the audiences they hope to inform?
Join the National Press Club Journalism Institute and a distinguished panel for a discussion of these questions and to learn tips for broadening the voices you feature and the audiences they reach.
Panelists include:
Registration is now open for this program, which will take place on September 24 at 11:30 a.m. ET.
The Institute is offering this program at no cost thanks to a generous grant from the Gannett Foundation.
Journalists will leave this program better able to:
Choose voices to feature in ways that differentiate your op-eds from the noisy crowd
Clarify each op-ed's purpose, and use persuasive strategies that are most effective
Identify specific audiences for op-eds and ways to know whether you've reached them
If you have questions about this program, please email Julie Moos, Institute executive director, at jmoos@press.org.
Sep
28
Tue
Retention Tune-Up: Learn how Newsday and Spokesman-Review keep more subscribers
Sep 28 @ 3:00 pm – 4:00 pm
Strategies for engaging and retaining subscribers start with understanding those subscribers' interests and behaviors. Register today for a free 1-hour conversation at 3 p.m. ET on Sept. 28 with Erik Zenhausern, Director of Acquisition and Retention at Newsday, and Pat Leader, the Director of Audience and Consumer Revenue at the Spokesman-Review, facilitated by Gwen Vargo, API's Director of Reader Revenue. These two industry leaders will share ways they have revamped their retention strategies to reduce the churn of digital subscribers.
Registration is free and open to anyone whose job entails attracting and retaining subscribers to a news publication.
2021 New England Newspaper Convention Sponsors
New England Job Post Of The Week
The NENPA eBulletin
ISSN 08931062 • $25/year from dues
Posted by the New England Newspaper & Press Association
One Arrow Drive, Suite 6, Woburn, MA 01801