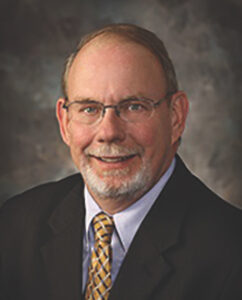 Sam Fisher recently retired as president/CEO of the Illinois Press Association/Foundation. He is a graduate of the University of Missouri School of Journalism. Prior to joining the IPA Fisher spent 34 years with Shaw Media with over 25 years as a publisher of daily and weekly newspapers in northern Illinois.
Fisher is a past board chair of the Illinois Press Association and currently serves as a board member of the Illinois Press Foundation. During his career, Fisher has been active in protecting public notices and advancing sound legislation to preserve the newspaper's role in the public notice process.
Fisher and Lori Frick reside in Princeton, Il. Fisher has a daughter, Meg who is a junior at Augustana College; a daughter, Brooke (Tim) Miller of Woodstock, GA; and a son, Ben, of Princeton. He also has two grandsons.