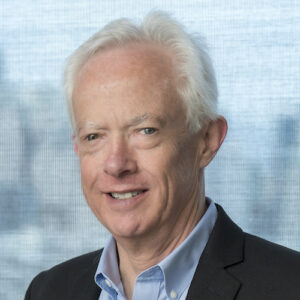 Robert J. Ambrogi is a lawyer who practices media and technology law and serves as executive director of the Massachusetts Newspaper Publishers Association. Earlier in his career, he was editor-in-chief of the National Law Journal, the nation's largest legal newspaper, and editorial director of American Lawyer Media's Litigation Services Division. Before joining ALM, Bob was founding editor of the national newspaper Lawyers Weekly USA and editor-in-chief of Massachusetts Lawyers Weekly.
In addition to practicing law, Bob is internationally known for his writing and speaking about legal technology and innovation. He writes the award-winning blog LawSites and is a columnist for Above the Law, the most highly trafficked legal website. He hosts two podcasts: LawNext, about innovation in law, and Legaltech Week, a weekly roundtable of journalists discussing the top stories in legal technology and innovation.
In 2011, he was named to the inaugural Fastcase 50, honoring "the law's smartest, most courageous innovators, techies, visionaries and leaders." In 2017, he received the Yankee Quill award for journalism from the Academy of New England Journalists and was honored by the ABA Journal magazine as a Legal Rebels Trailblazer. He also received the Massachusetts Bar Association's President's Award for his service at Lawyers Weekly.