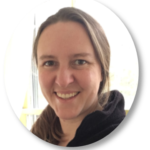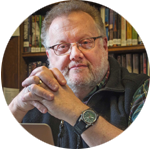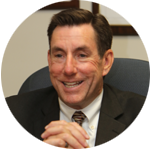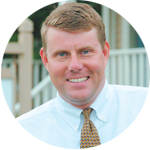 MAINE
Earl Brechlin has left as founding editor of the Mount Desert Islander of Bar Harbor to become communications director of Friends of Acadia, an organization that promotes stewardship of Acadia National Park. Liz Graves, an Islander reporter for the past four years, has been promoted to managing editor to replace Brechlin. Before joining the Islander at its founding in 2001, Brechlin was editor of the then-Bar Harbor Times. His newspaper career spanned 37 years. Brechlin was named Maine's Journalist of the Year in 1997 by the Maine Press Association, He has been the president of the Maine Press Association and the New England Press Association. The Islander has won first place for general excellence on the state, regional and national levels. Brechlin has written nine outdoor guide and postcard history books. Graves helps oversee the Islander's website and social media, and for the past two years has reported on Bar Harbor town government, police, and local businesses and nonprofits. Before that, she covered sports, commercial fisheries, boatbuilding, and other maritime topics. She has won Maine and New England press association reporting awards.
MASSACHUSETTS
Kevin Corrado, former publisher of the New Haven (Conn.) Register, is the new publisher of The Sun of Lowell, Mass., and its affiliated publications, including the Sentinel & Enterprise of Fitchburg. Corrado is replacing Mark O'Neil, the former publisher. Corrado, a 32-year journalism veteran, also will oversee publications owned by the Sun's parent company, Digital First Media, in New York: the Kingston Daily Freeman, Oneida Daily Dispatch, The Saratogian of Saratoga Springs, and The Record of Troy. Digital First, based in Denver, has recently consolidated its management responsibilities. Corrado will be based in Lowell. He was publisher of the New Haven Register for three years, during which he also oversaw the following other Connecticut publications: The Register Citizen of Torrington, The Middletown Press, Connecticut Magazine, based in Branford, and Digital First's Connecticut weeklies. Before that, Corrado was publisher at Digital First's New England Newspaper Inc. group, which was made up of The Berkshire Eagle of Pittsfield, and the Bennington Banner, the Brattleboro Reformer, and The Manchester Journal, all in Vermont. Corrado also has been publisher of the Green Bay (Wis.) Press-Gazette, the Manitowoc (Wis.) Herald Times Reporter and Bay Publications.
Gareth Charter has been promoted to vice president of sales of MassLive Media, based in Springfield. Charter, who has 28 years of experience in the news media, was hired by MassLive Media in January 2016 to extend MassLive's expansion in Central and Eastern Massachusetts. He was MassLive Media's regional sales director before his promotion.
The Transitions were written, at least in part, from published reports by Bulletin correspondents Nadine El-Bawab and Julia Preszler.