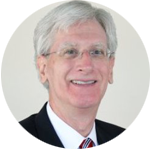 John Foust, advertising
John Foust has conducted training programs for thousands of newspaper advertising professionals. Many ad departments are using his training videos to save time and get quick results from in-house training.
Email for information: john@johnfoust.com
A lot of newspapers encourage salespeople to attend networking events. When one of those events pops up on your calendar, here are a few things to keep in mind:
1. Have realistic expectations. C-level executives and salespeople go to different events. As a salesperson, you probably won't meet many decision-makers from your target companies. Frankly speaking, top-ranked decision-makers don't like to go to events where they will meet one salesperson after another.
2. If possible, get a list of those attending (or their companies or both) in advance. That will allow you to develop a strategy. Whom should you meet? What would you like to learn in a brief conversation?
3. Don't expect to make a sale at the event. This is not the right place for a sales presentation. Your job is to circulate. Find key people you would like to meet, get to know them, and – if it's appropriate – ask if you should contact others at their company.
4. Act like a host. Keep the focus on others, not yourself. If you see someone standing alone, strike up a conversation and help that person feel comfortable. If you know two people who could benefit from knowing about each other's businesses, introduce them. And keep in mind that a good host never lingers in one place too long.
5. Prepare an elevator speech. Brevity is important, 30 seconds or less. Keep it simple and stay away from minutiae. Relate your point to what you know about the other person's business.
6. Listen more than you talk. Don't join the crowd of networkers who talk only about themselves. That's tedious and boring. When you are sincerely interested in what others are saying, they will enjoy your company. And they will be more likely to remember you.
7. Meet new people. Get out of your comfort zone and resist the temptation to spend your time around people you already know – people who aren't in position to send business in your direction. The worst use of your time is to hang out with people from your office.
8. Keep it simple at the hors d'oeuvre table. People are on their feet at most networking events. Although that's not an ideal eating arrangement (do you eat standing up at home?), it's a good way to meet a number of people. The best host-like behavior is to be unencumbered as you move around the room, because it's not easy to shake hands while holding a plate filled with crab puffs and cantaloupe cubes in one hand and a glass in the other.
9. Understand business card basics. Exchange cards, then write notes about your conversations on the back of the cards you receive. This is especially important if you promise to provide information about your paper.
10. Follow up right away. Don't give a new contact time to forget your conversation. If you promise to send information – or if you run across an item of special interest – get back in touch as quickly as possible. Then stay in touch.