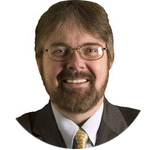 Kevin Slimp, technology
Kevin Slimp is director of the Institute of Newspaper Technology.
Email questions to him at
kevin@kevinslimp.com
It's that time of year again. Depending on when you are reading this, I am either racing against time to prepare for the 20th session of the Newspaper Institute (newspaperinstitute.com), or I am catching my breath after its completion. The Institute takes place at The University of Tennessee and those attending come from Arizona and Idaho to Florida and New York. In the past, we've had folks from some of the biggest papers in America, and some of the smallest.
Each year, we've added instructors and topics and, with 24 classes related to sales, editing, writing, technology and design, it's fascinating to see what newspapers are interested in these days.
This year, we have a large group, but we don't seem to have as many from the metro papers as we have had in the past. On the flip side, that means we have more from smaller and midsize papers. I suppose that makes sense with increased centralization among the metro groups, leaving fewer staff members to run the papers and even fewer to attend conferences and training events.
Here are the class topics selected by the most of those attending:
The most popular class in 2016 seems to be "InDesign Tips for Editors and Designers." I must admit, I am surprised. Design topics still seem to be the biggest attraction, with nearly half of those attending reserving a spot. And, for the first time, more folks signed up for InDesign classes than photo editing.
The second most selected topic was "Lessons for Newspapers that Focus on Print." This class is designed for editors and writers. The high number of registrants for this class leads me to think that there are a lot of papers out there that are increasing the focus on their print products.
Number three, "An Overview of the InCopy Editorial Workflow," really surprised me. Honestly, I threw it in at the last minute, thinking that there might be a few folks interested in seeing how InCopy and InDesign work together. With the increasing number of papers using the Adobe Creative Cloud, I suppose that shouldn't have surprised me. But it did. Almost 40 percent of our participants signed up for the InCopy class.
Other topics popular among those attending include John Hatcher's "Selling Print in a Digital World" and Ed Henninger's design classes.
I suppose what I'm reminded of each year as I prepare for the Institute is that there are plenty of newspapers that still care about creating a good product, and plenty that care enough about training to fly staff members across the country for four days to learn more about design, technology, writing, editing and sales.
Industry experts interviewed online
I've become increasingly interested in finding methods to reach out to newspapers seeking to improve and grow. In late September, I began hosting an online live interview show with guests from throughout the newspaper world.
Listeners from the United States and Canada have been writing in, and the free broadcasts seem be catching on. Keep up with the latest schedule at newspaperacademy.com.