By Alison Berstein, Bulletin Correspondent
'This is an art form. There needs to be something in one's soul that leads someone to be a professional photographer. You can be taught many things about photography, but not everything.'

— Shannon Hicks, Associate editor, Newtown (Conn.) Bee
'You really have to focus on what your job is, and that is to get the news out and that is what we did that day.'

— Shannon Hicks, Associate editor, Newtown (Conn.) Bee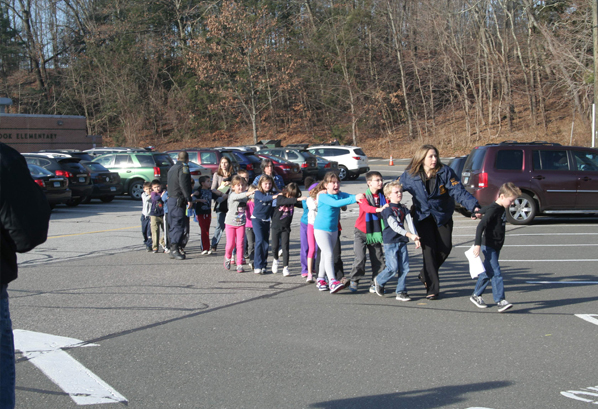 What is the key to creating an award-winning piece of photojournalism?
Shannon Hicks picked up her first camera when she was a child, and she has had one in her hand ever since.
Today Hicks is an associate editor at The Newtown (Conn.) Bee, where she captures everything from landscape photos to parents holding the first baby of the new year.
Her lifelong passion for photography helped earn Hicks the Master Photographer award at the New England Society of News Editors Journalism Awards in April.
"People love photos, even if they don't always want to be the ones in front of a camera," Hicks said.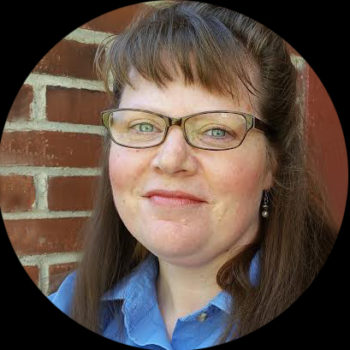 'I cannot tell you how many frames I have blown through, trying to photograph flags in the wind. It often takes time to get just a small curl.'

— Shannon Hicks
A top-notch photographer needs to practice patience, said Hicks, a self-taught photographer.
"Patience means sometimes trying for a photo from a number of different angles, or seeing that something is coming and having the patience to wait for a photo to line up the way you envision it," said Hicks, who will celebrate her 29th year full time at the Bee in September. "I cannot tell you how many frames I have blown through, trying to photograph flags in the wind. It often takes time to get just a small curl."
Hicks received the Master Photographer for non-daily publications award at the NESNEs, which took place April 20 at the then-offices of the New England Newspaper and Press Association in Dedham, Mass.
"It floored me, honestly," she recalled about receiving the award. "As I was reading through the booklet handed out that night announcing the winners, I was really honored to be part of that group.
"You don't do this for honors, but to be honored by your peers — that's the best feeling in the world," she said.
Hicks credits photojournalist Bob Holt as a role model for the field.
"My favorite sessions every year during the NENPA (winter convention) weekend are the ones done by Bob Holt," she said. "Sometimes he's on his own, and other times he has someone joining him. They'll share some of their work, and then spend the rest of the time offering critiques of some of the entries that were received for NENPA (awards) competition that year."
Hicks cautions photographers not to rely too heavily on photo editing software, a lesson she has picked up from Holt.
"I often think of Bob when I look at images that have been too heavily processed on a computer. Digital imaging is bad if you change reality," she said. Hicks quoted Holt from a 2014 NENPA workshop he held: "Avoid the hand of God, where your work becomes too overdone and it's obvious. If you move the ball closer to the bat, that's cheating.'
'There's a lot of hard work, there's a lot of honor that goes into every story that we write and every photo we take.'

— Shannon Hicks
"Light, shadow, contrast, and saturation are the only things that should be edited in a photo, and I think any of those need to be done sparingly," she said. "Cropping and straightening are also fine. 'Things that you can do in the darkroom are allowed,' Bob told those of us in his workshop."
Hicks captures both planned and spontaneous photos, and she feels a particular attachment to the latter category.
"The spontaneous shots are the ones I live for," she said. "Live performances, a children's event, even an emergency – you never know what you are in for when you head into any of those situations. You can come out with drama, laughter, love, energy, life, death, who knows what, and it's your job to capture the images that best illustrate where you have been. That's photojournalism, and that's what I love to do."
Hicks was there chronicling the Sandy Hook fatal shootings in Connecticut.
"That's the best example of breaking news that I have in my portfolio," she said of the 2012 shootings at an elementary school in which a shooter killed 20 6- and 7-year-old students and six staff members. "At the time when I was taking the photos, we didn't know how bad things were in the school yet. It wasn't until they started evacuating the school that I knew something was really wrong."
Reporting on Sandy Hook reminded Hicks of the responsibility held by journalists.
"You really have to focus on what your job is, and that is to get the news out and that is what we did that day," she said. "The next couple of weeks were just very intense, trying to keep up with everything coming out of local and state government, and federal agencies.
"It's changed the way we look at the world," she said of the tragedy. "You never think it's going to happen in your backyard and when it does you can't help but be changed by it."
The Newtown Bee celebrated its 140th anniversary in June, and Hicks is passionate about chronicling the town's history.
"There's a lot of hard work, there's a lot of honor that goes into every story that we write and every photo we take," said Hicks, who has lived in Newtown for about 25 years.
It is a career she holds in high esteem.
"What I love most about this job is that we're constantly learning and improving," she said.
Much of this learning takes place through a go-getter mentality that Hicks calls chutzpa.
"Chutzpa comes from being brave enough to get in front of others in order to be in front of your subject," she said. "Get your best photo, even if that means blocking a patron's view for just a few moments.
"If you're going to photograph a concert, you have to position yourself in front of the stage, which means also putting yourself in front of some of those who are in the front rows watching the show," she said.
Hicks has quite a bit of experience in concert photography, and while photographers should not jeopardize the view of ticket-holding audience members for a long time, the title does come with some access, she said.
"Most promoters will allow photographers to be in the pit in front of the stage for the first three songs of a show," she said.
She fondly refers to her time as a concert photographer as "such a great learning experience."
"Photographing in ever-changing lighting, capturing whatever essence of a performer you can in less than 15 minutes, usually while jockeying for position with other professionals who are sharing the same cramped space," she said. "It was crazy, stressful work, but, boy, was it fun!"
Hicks thinks that every photographer has natural talent in addition to learned skills.
"This is an art form. There needs to be something in one's soul that leads someone to be a professional photographer," she said. "You can be taught many things about photography, but not everything."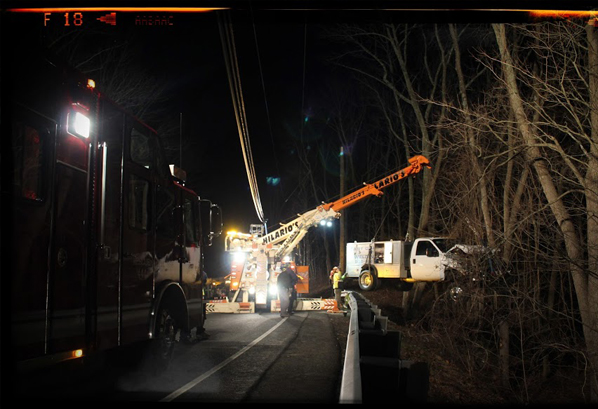 'The spontaneous shots are the ones I live for.'

— Shannon Hicks