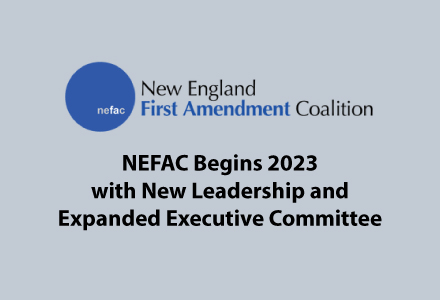 The New England First Amendment Coalition is pleased to announce the election of attorney Gregory V. Sullivan, long-time media counsel, and First Amendment professor, as its new president.
Sullivan succeeds Karen Bordeleau, formerly executive editor at The Providence Journal, who will continue to serve on NEFAC's Board of Directors.
"We are indebted to Karen and her work as president over the last several years," said Justin Silverman, NEFAC's executive director. "We look forward to Greg building on the momentum she helped create and steering us in the years to come."
A member of NEFAC's Board of Directors since 2010, Sullivan has served as counsel for the Union Leader Corporation for more than 40 years. He has represented Union Leader and many other media organizations regarding First Amendment issues in federal and state courts.