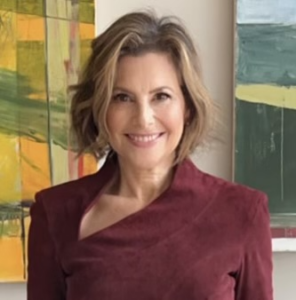 Joanne Heyman, Founder and CEO of Heyman Partners, is widely recognized as a transformative force for good, bringing a mission-driven focus to institutions across sectors, cultures and countries.  A highly sought-after coach, facilitator, strategic advisor, and lecturer, Ms. Heyman has led organizations and counseled leadership of foundations, non-profits, social enterprises, media companies and creative institutions.  Her work with individuals and teams is often credited with their achievement of sustainable and measurable success, including healthy, thriving cultures.
She was the founding Executive Director of the Urban Zen Foundation and has also served as the Executive Director of The International Center in New York, Vice President of the Corporation of Yaddo, Managing Director of the Financial Services Volunteer Corps and as a senior advisor to The Goldman Sachs Foundation and the American Jewish World Service.
Ms. Heyman holds an MA from Columbia University's School of International and Public Affairs and a BA in Comparative Literature from Smith College.  She serves as the Chair of the Board of Directors of The GroundTruth Project/Report for America.  She is a Guide at Chief, a presenting expert in the Kahilla community and platform, and a coach in multiple national programs supporting local media leaders and institutions.  Additionally, Ms. Heyman is a regular lecturer at Columbia University and contributor to Forbes.
Ms. Heyman lives with her family outside of New York City, and is an avid yogi, cook and outdoor enthusiast.