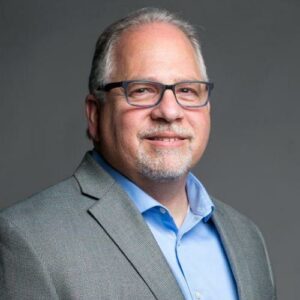 Jim Rotche is a top-performing professional accomplished in revenue development, finance, marketing, and operations.  He is a high-energy leader who motivates and inspires, fosters collaboration, and instills shared vision and purpose in alignment with aggressive business goals.
Jim has extensive experience in the media industry currently serving as President Of Advantage Informatics and publisher of their newspapers. Advantage Informatics helps extend local journalism by providing hyperlocal content in your community's voice. The bulk of Jim's career was at the Chicago Tribune, most recently serving as Publisher/GM of 39 local publications.
While at the Tribune he spent several years as the Director of Business Development, Joint Ventures, and Acquisitions leading strategies for maximizing new revenue growth and profitability across key business areas within the organization. Considered a corporate entrepreneur, Jim has brought in millions from new revenue streams.  He accomplishes this by identifying opportunities, developing effective monetization strategies, creating partnerships, and launching new product development initiatives.
A native of Chicago, Jim holds an MBA in marketing and finance from California State University- Fullerton and a BA from Michigan State University.