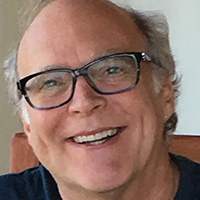 Greg has led his own companies, directed digital advertising sales at major media chains, co-founded one of the nation's largest travel guide companies, helped launch an alternative newsweekly and designed interactive kiosks for museums, universities, and IBM. Greg is one of the founding members of ITEGA (Information Trust Exchange Governing Association), and is ITEGA's development director.
Greg is also currently an investor/ partner in two companies: 1) Itzontarget, a digital marketing company and 2) One Boat Guides, the publisher of: OBXGuides.com, and (in partnership with Swift Newspapers) Tahoe.com, EverythingVailValley.com, EverythingSummit.com, EverythingReno.com, and EverythingCarson.com, and (in partnership with EO Media Group) OurCoastthisWeek.com (In Oregon), and OregonCoastthisWeek (Oregon).
Prior to Itzontarget, as CEO of ITZ Publishing Group Inc. Greg worked with media companies across the U.S. to cultivate cultural change, manage complex project introductions, execute marketing campaigns, create effective sales packages, coach managers and train their teams.
Greg deployed innovative products and sales approaches designed to impact the success of local, community-based media and has consistently raised industry standards for selling digital advertising.
From 2009 to 2011, Greg worked with Journalism Online (Press Plus) as their Chief Revenue Enhancement Officer, to design marketing and packaging strategies for online subscriptions, micro-payments and combined online/print subscription packages. Before founding Itz Publishing, Greg served for seven years as Director of Interactive Media Sales for Lee Enterprises.
Prior to his newspaper career, Greg co-founded The Insiders' Guides, which grew to be one of America's largest domestic travel guidebook series. He founded If Multi-media and created kiosks for the University of North Carolina, IBM, and the Children's Museum. He was a founding staff member of the Independent Weekly in Durham, N.C. Greg was a John Motley Morehead Merit Tuition Scholar at the University of North Carolina at Chapel Hill.
He lives in Portland, Oregon, is married to Gillian Floren, and has two daughters, Kaola and Emma.