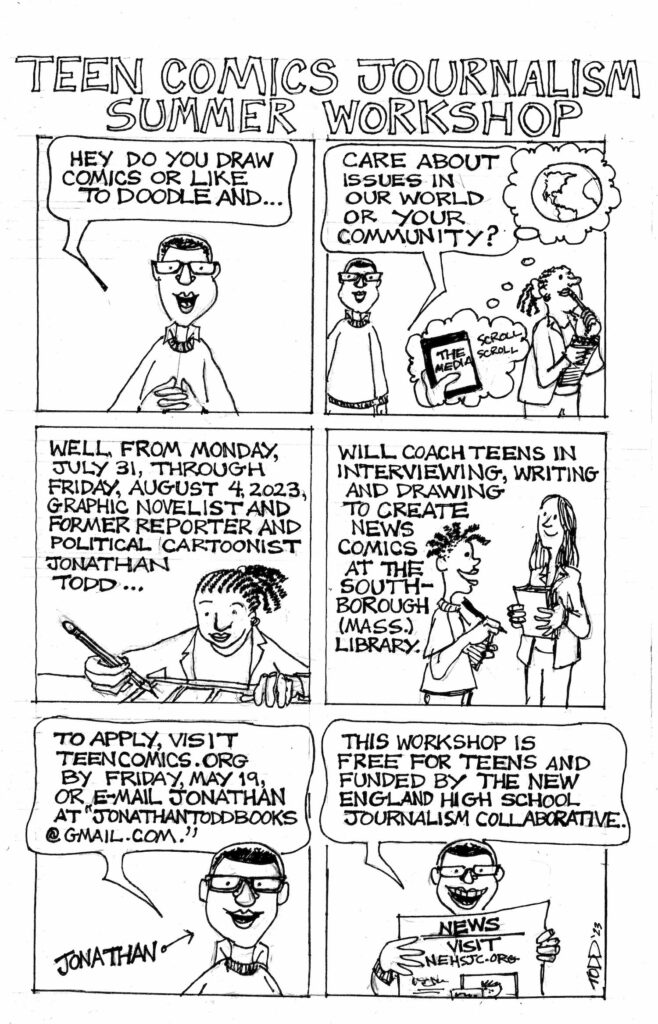 Come learn the art of using comics to share newsworthy information and perspectives. Taught by graphic novelist and former political cartoonist Jonathan Todd.
The MetroWest Teen Comics Journalism Workshop runs Monday, July 31, through Friday, August 4, 2023, from 10:30 a.m. to 1:30 p.m. at the Southborough Library, 25 Main St., Southborough, Mass.
Applications are due by Monday, May 22, 2023, at 11:59 p.m. Participants will be notified by Friday, May 26, 2023.
For more information, email Jonathan Todd at jonathantoddbooks@gmail.com or visit https://www.teencomics.org/.
Funded by the New England High School Journalism Collaborative.