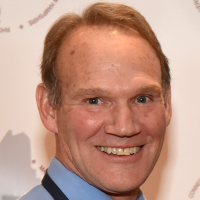 Angelo Lynn has been the Editor and Publisher of Addison Press Inc., Middlebury, Vt., since 1984. He's a fourth-generation journalist dating back to the 1880s and his three daughters are in the business making it a fifth generation.
He publishes the Addison County Independent, a twice-weekly in Middlebury, covering 24 small towns and 4 school districts; plus THE REPORTER in Brandon, Vt covering Brandon and three other towns. Plus two magazines: Vt. Ski + Ride and Vermont Sports.
Addison Press offers internships in the summer and over the January term at Middlebury College, usually attracting 2-4 interns in a typical summer.
Lynn is the past president of the New England Newspaper & Press Association Board of Directors and a current member of the executive committee.