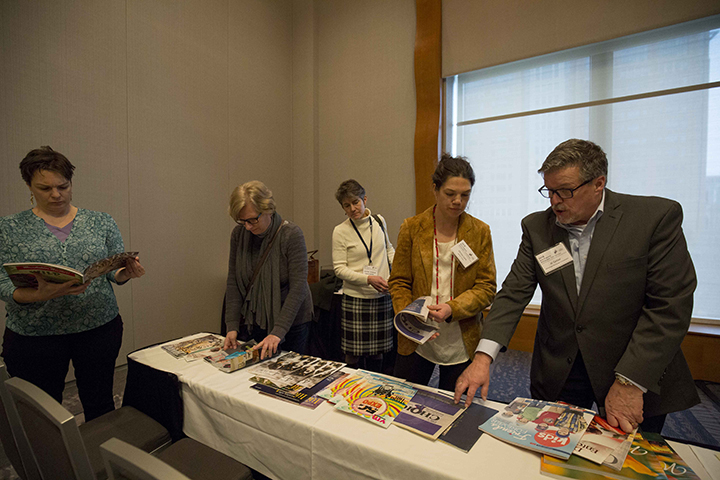 A slick way to add revenue at
newspapers: Add glossy mags 
By Nadine El-Bawab
Bulletin Correspondent
Al Getler, division sales manager at Advantage Newspaper Consultants in Burlington, Vt., began his talk by telling people that he is a very digital person and isn't asking people to abandon digital media, but that he is "talking about pushing the envelope a bit and challenging the newsroom folks to do things a little differently to maximize their print revenue."
Getler asked his audience a question: "Where do you make the most amount of your money?"
The answer was print.
Getler's talk, titled "Maximizing your print products," was held at the recent New England Newspaper and Press Association winter convention.
Getler referred the audience to "Necessary Endings: The Employees, Businesses and Relationships That All of Us Have to Give up in Order to Move Forward" by Henry Cloud, a psychologist and author, for guidance on working together in their businesses — a book that Getler has personally recommended to those with whom he works.
Getler talked from experience about the glossy magazines and updated forms of television books that he introduced at newspapers where he was publisher, including the Eagle-Tribune of North Andover, Mass. Getler said he wouldn't have introduced those products unless they made profit margins of 50 percent or more, and they began bringing in a lot of money for the businesses.
Those new glossy magazines that were produced at the Eagle-Tribune didn't require the hiring of any new staff. Getler and his staff brought in writers from numerous departments to do stories and profiles for the new magazines.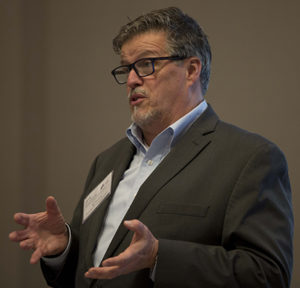 Because of the glossy paper that was chosen for the publications, the Eagle-Tribune began getting ads from more high-end businesses, including jewelers, that didn't usually place ads with the Eagle-Tribune's publications, Getler said. That gave the company an opportunity to be selective when it came to choosing what ads to publish, he said.
Getler also discussed replacing traditional TV books, which contained times and dates of programs that will air on TV, with versions that had glossy pages. The new versions added puzzles and other catchy features besides just the TV grids. Getler said those new TV books added "$2 million in revenue to Ohio publications" where he introduced them.
Those publications tailored the new TV books to a readership above age 50.
Although TV books and glossy lifestyle magazines were the examples he talked the most about, Getler also suggested other magazines, such as ones on social life and pets. He discovered from his experience producing magazines at newspapers that "people genuinely enjoy writing features for these magazines."
Getler said the number of copies of those magazines was limited to only what was needed to deliver the magazines to households, and that the magazines were of high quality. Getler said advertisers didn't mind the number of copies printed being limited because those printed were sent directly to their target demographic.
Getler gave this final advice to the audience: "You are leaving money on the table if you don't add some kind of (magazine) to your publication … (but) if it doesn't work, cut it off and move on."
His session was held Saturday, Feb. 24, in the Renaissance Boston Waterfront Hotel in South Boston.