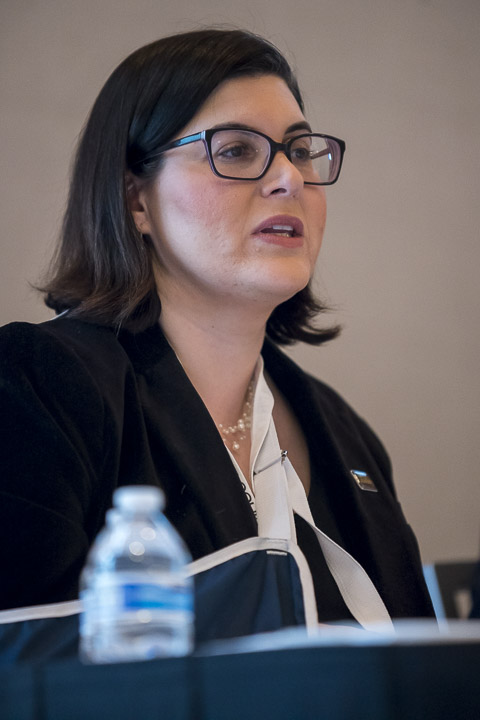 How journalists can cover
the disability beat more ably
By Julia Hutchins
Bulletin Correspondent
Race and gender issues might be the more hot-button topics, but disabled people are one of the largest minority groups that face discrimination, according to a panel at the recent New England Newspaper and Press Association winter convention.
The "Covering the disability beat" panel featured Lauren Appelbaum, communications director at RespectAbility, a nonprofit based in Rockville, Md., that counters disability stigmas; David D'Arcangelo, director of the Massachusetts Office on Disability; and Wendy Lu, a freelance reporter who focuses on health disparities and social issues in disability communities.
"This is a topic that is often ignored," Appelbaum said. "Not deliberately, but because of lack of thought."
Appelbaum provided a number of tips to be followed in covering people with disabilities. Asking people how they prefer to be described is one of them, because some people with disabilities do not wish for their disability to be a main form of identification.
"As journalists, we're asked to be objective," Lu said. "This includes asking people how they identify."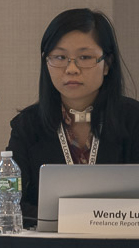 Reporters should also be careful how they portray disability, Lu said. Stories often "portray people with disabilities as inspirations or heroes" simply for doing regular tasks. That genre of reporting was coined "inspiration porn" by disability activist Stella Young in 2014.
"The idea with inspiration porn is that we are ignoring the disability-focused stories," Appelbaum said. "It detracts from real issues."
One of those "real issues" on which the panel agreed is that people with disabilities are grossly underrepresented. A U.S. Census Bureau study from 2010 found that one in five Americans had some form of disability, but it is rare that a person with a disability makes the news other than in crime statistics.
D'Arcangelo asked the audience to keep the underrepresentation in mind and "consider if it was any other minority, … it would be front page news of every outlet."
Reporters should keep an open mind when finding sources, panelists advised. People with disabilities cross every minority group, and it is the only minority group someone can join anytime, usually through aging, accident or illness. Most disabilities do not inhibit people's ability to contribute to a story, even if many journalists assume that people with disabilities cannot speak.
"Just walk up to the person with the disability and talk to them," Lu said. "People with disabilities are still people."
Even though journalists might encounter "gatekeepers," such as concerned family members or protective friends, there is no need to detour for permission to speak to a disabled person unless the person with a disability is a child, which is a common protocol regardless.
Mincing around disability or avoiding the topic entirely does a disservice to the community, panelists said.
Misrepresentation and underrepresentation can hurt the disabled community.
"It's not going to help us move forward as a society," D'Arcangelo said. "And it's not going to help your story."
The panel discussion was held Saturday, Feb. 24. About 15 people attended.