By Jerome Chong, Bulletin Staff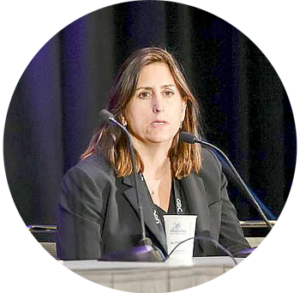 'It's certainly the most exciting technical and creative development in news, and the media in general, right now. Nothing compares to that visceral sense of presence that vr can bring; we've seen people be so moved — to laughter and to tears — by the experience that we have created, it's clear that we're onto something really big.'
— Nonny del la Peña, Chief executive officer,
Emblematic Group, Santa Monica, Calif.
With virtual reality (VR) technology, a new set of storytelling tools has been given to journalism.
Virtual reality technology has gotten better during the past few years, including the release this year of the Oculus Rift, HTC Vive and Sony PlayStation VR.
Virtual reality in journalism is just beginning to take baby steps into the new reality of virtual storytelling, and some news organizations in New England have thought about how this new platform could work for them.
According to Steven Rosenbaum, chief executive officer of WayWire.com and author of "Virtual Reality and Journalism — Can They Get Along?" on Forbes.com, virtual reality has existed for a long time in one form or another.
"VR journalism changes the rules for both journalist and the people that journalism is shared with. It's hard to know what to call them, not 'readers,' not 'viewers' and not 'audiences.' More like 'participants,' " he said in his Forbes piece.
Nonny de la Peña, chief executive officer of Emblematic Group, a Santa Monica, Calif.-based company that produces immersive virtual reality content and a trailblazer in immersive journalism, is a journalist who uses real-world reporting combined with virtual reality to explore how the two can be used together in storytelling. De la Pena's "Project Syria," from 2014, is a virtual reality documentary that allows viewers to experience the struggles of Syrian refugees, especially children, who have been displaced by the country's civil war.
"Project Syria" weaves together audio, video and photographs from de la Peña's reporting in Syria, and uses real-time graphics from Unity's game engine. Unity is a cross-platform game engine developed by Unity Technologies that is used to develop video games for personal computers, consoles, mobile devices and websites. Through high-resolution VR goggles, VR technology is used to make the user feel as though they are in Syria.
De la Peña thinks that virtual reality storytelling is the future of journalism.
"It's certainly the most exciting technical and creative development in news, and the media in general, right now. Nothing compares to that visceral sense of presence that VR can bring; we've seen people be so moved — to laughter and to tears — by the experiences that we have created, it's clear that we're onto something really big," de la Peña said.
Through the use of virtual reality headsets loaded with sensors that track head and eye movements, a viewer is able to interact with and navigate through different environments as if actually in them.
De la Peña has said that virtual reality will eventually become mainstream.
Gartner, a research and advisory company based in Stamford, Conn., has predicted that there would be 25 million headsets in circulation by the end of 2018 and that 1.4 million units of virtual reality and augmented reality hardware will be shipped during 2016.
Virtual reality differs from other immersive forms of multimedia by allowing the user to be more of a participant than a spectator. For example, 360-degree video or photographs are just images and video that capture the entire scene around the camera. Augmented reality can add visual elements to what we see through a headset or through a viewer such as a smartphone.
"At the moment I see a lot of use for 360(–degree videos) and VR headsets," said Taylor de Lench, a video producer with The Boston Globe.
The headset's uses could also extend beyond journalism, including potentially aiding doctors, he said.
According to The Washington Post, Sonya Kim, a physician in San Francisco, uses her virtual reality program Aloha VR to help her elder patients relax.
"We're still catching up with the software and development of it," de Lench said of the Globe's use of virtual reality, but he said the Globe does see the technology being used more and more in the future.
One of the downsides to virtual reality is that the technology can be expensive: a headset like the Oculus Rift or HTC Vive costs $600 to $800.
De la Peña said: "Obviously, to re-create complex situations, with high-end animations, the way we do now, it can get expensive, but new tools are coming along all the time to make production faster and cheaper."
Still, some news organizations in New England are holding off on virtual reality until the technology progresses.
"The potential here is vast, and I think that we will see in the next decade a whole new way people will ingest news," said Joe Sciacca, editor in chief of the Boston Herald, noting that virtual reality is still in its "experimental journalism" phase.
Sciacca said news organizations are tight on money, and would have to weigh their financial circumstances against an investment in virtual reality technology.
Jeffrey Good, executive editor of the Daily Hampshire Gazette of Northampton, The Recorder of Greenfield, the Valley Advocate of Northampton, and the Amherst Bulletin, all in Massachusetts, said smaller news organizations such as those newspapers do not have access to the same kinds of expensive technology a larger outlet might have.
"As the early efforts by The New York Times demonstrate, VR technology holds great promise for pulling readers into the heart of a story," Good said.
Sciacca said: "(Audiences) want news to be easy to navigate and convenient for them to access," and they want it to be visually accessible and quick so that they can share it with their friends.
Aleszu Bajak, a science journalist and former Knight Science Journalism Fellow at MIT, thinks that few news organizations will ultimately adopt virtual reality. Only companies with large budgets would have the ability to use virtual reality as a way of storytelling, he said.
Because the distribution of news and videos is trending toward Facebook and social media platforms, news organizations have had to adapt to a new business model, and would continue to do so with the introduction of new technology.
If a significant portion of the audience were to switch to using virtual reality headsets, Bajak said, "Everyone would be forced to change the format in which they would produce … videos," he said.
Videos would have to be created for an all-encompassing 360-degree experience, while still creating normal videos for those who would continue to watch the news on more traditional technology, such as television.
Sciacca said a lot of people in the news media are waiting to see the reaction of the audience as the technology develops and how the audience would be taking to it.
"(O)nce it enters the consumer mainstream, you will see news organization taking part in it," Sciacca said.
The possibility that virtual reality will become a main source of where people get their news might not be too far away. The New York Times has partnered with Google to create both 360-degree video and immersive VR films. A total of 1.2 million print subscribers to the New York Times have access to those videos through Google Cardboard, Google's VR application on IPhones and on Android smartphones.
"We're always looking for new ways to tell stories today; we're trying to find ways to communicate through different platforms," Sciacca said, "Think about the power VR has. It has the ability to tell a lot of different stories, and it adds … a whole new dynamic to storytelling. (It) adds a new impact into journalism."
Jesse Goodman, a student in the Northeastern University School of Journalism and a Bulletin correspondent, contributed to this report.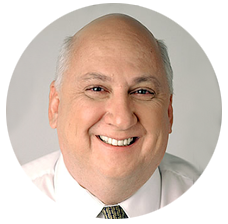 'The potential here is vast, and I think that we will see in the next decade a whole new way people will ingest news.'
–Joe Sciacca, Editor in chief
Boston Herald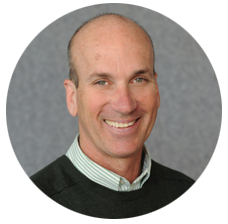 'As the early efforts by The New York Times demonstrate, VR technology holds great promise for pulling readers into the heart of the story.'
–Jeffrey Good, Executive editor
Daily Hampshire Gazette, Northampton, Mass.
and three sister papers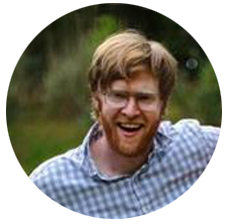 'At the moment I see a lot of use for a 360(-degree videos) and VR headsets.'
–Taylor de Lench, Video Producer
Boston Globe