By Chinyen Chang, Bulletin Staff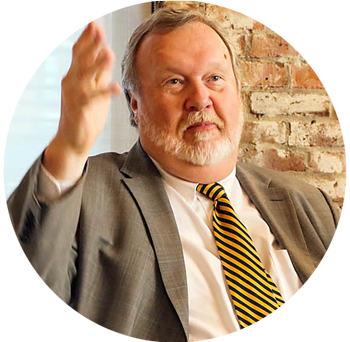 'Every meeting was going to be open to the public. We used it as an opportunity to get even more information on the issue.' 
— Massachusetts Rep. Peter V. Kocot
The making of laws and sausages have been linked in a negative way, but a Massachusetts legislator instrumental in Massachusetts' public records reform views lawmaking and ice fishing as related.
Massachusetts Rep. Peter V. Kocot, a Northampton Democrat and an avid ice fisherman, equated the patience needed for lawmaking to what's needed for ice fishing.
"There is a tremendous amount of preparation involved. You've got to have the right gear. You really have to make sure you're with the right people," Kocot said.
Kocot joined Todd Wallack, an investigative reporter at The Boston Globe, and Robert W. Ritchie, a lawyer specializing in municipal and real estate law who is special counsel to the Boston School Committee, in a discussion Dec. 2 at the Massachusetts Newspaper Publishers Association annual meeting about Massachusetts' new public records law.
The panelists said they think that the law, which takes effect in January, can improve the communication between government and the public and make access to public records more efficient.
"There is an art as well as a science in setting up an effective communication," Ritchie said.
The law was enacted in June. It is aimed at strengthening enforcement of the government's providing access to public records by, among other provisions, specifying the amount of fees that can be charged for requesting public records, by requiring that each government agency and municipality designate an employee to handle public records requests, and, for the first in time in Massachusetts, allowing those denied public records to recover lawyers' fees if they win a court appeal of a denial.
Kocot said that inviting stakeholders, such as the Massachusetts Municipal Association, Common Cause Massachusetts, and the American Civil Liberties Union, to share their thoughts on the major changes proposed for the new law made it easier to understand issues important to improving the existing public records law.
"Every meeting was going to be open to the public. We used it as an opportunity to get even more information on the issue," he said.
Kocot applauded the benefits of having discussions of the legislation open to the public, even though involving the stakeholders in the process of lawmaking took more time to reach a consensus.
Kocot said the exisiting law proved malleable enough that, by fixing it with an improved relationship between the public and government, requesters of public records can have an easier path to records at a reasonable expense under the new law.
Ritchie criticized the existing law in terms of government openness to the public, but said it can be improved by including in the new law consequences for public agencies that violate the law.
The existing law, in place for the past 40 years, had no real consequences for public agencies that ignored it, he said.
"It tends to be disregarded, because there are no teeth in the law," Ritchie said.
The Globe's Wallack said that, from his experience, his requests for public records were pending for lengthy periods, which made him think that there was "no resolution in sight."
He complained that Massachusetts remains the only state in the United States where the governor's office, the judiciary, and the legislature are exempt from the public records law, resulting in less accessibility to government documents.
There is uncertainty about what will be permitted to be disclosed and what won't be, and the release of records varies "based on who handles the request," Wallack said.
Wallack said the existing law allows the Massachusetts secretary of state's office to rule in favor of public agencies by letting them decide how long they can take to process requests and to make decisions on approving or denying requests for public records. That encourages public agencies to hide information that is not in their interests, and discourages people from filing requests, he said.
Wallack said uncertainty was fostered under the existing law about how much could be charged for making copies of public documents, often leading to excessive fees being assessed for those copies.
Ritchie said that, from his experiences, his requests for public records were handled inefficiently because files were maintained in a disorganized fashion. He said it is public agencies' responsibility to identify public records and to organize them effectively, and that there needs to be consequences for not properly keeping records.
Ritchie said the goal of the new law is to encourage an efficient system of keeping public records, and that the right way to go is to digitize records, which can be well maintained and easily reproduced for public access.
"Twenty years from now, a public record is made available almost upon its creation," Ritchie said. "This bill (comes) much closer to this goal."