 MAINE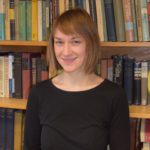 Steve Fuller has left as city hall reporter with The Ellsworth American to begin a job as assistant to the city planner at Ellsworth City Hall. Fuller covered city hall for five years after joining the American in March 2012. He initially covered the Bucksport area before transferring to the Ellsworth beat. Throughout his time at the American, he covered city government, crime, business and education in Ellsworth and the surrounding area, including the communities of Amherst, Aurora, Eastbrook, Great Pond, Mariaville, Osborn and Waltham. Before joining the American, he was a news reporter, assistant editor and editor during seven years at The Republican Journal of Belfast. His replacement is Kate Cough, who recently received a graduate degree in journalism from Columbia University and who joined the American Dec. 18.
RHODE ISLAND
Tim Britton, who has covered the Boston Red Sox for The Providence Journal since 2011, has left to cover the New York Mets for The Athletic, a website that covers professional and collegiate sports throughout the United States. Britton also has been an on-air talent for NBC Sports Boston. In the past, he has been a Q&A columnist at Baseball Prospectus and a beat writer for the New York Mets and the New York Yankees for MLB.com.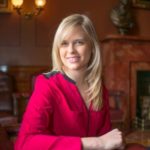 Jennifer Bogdan and Kate Bramson have left as reporters at The Providence Journal. Bogdan left to become deputy communications director for Gov. Gina Raimondo, and Bramson has become director of policy for the Rhode Island Senate. Bogdan was a health and social services reporter and a statehouse reporter at the Journal. Bramson was an economic development reporter there. Bogdan's previous experience includes being a casino and tourism district reporter at The Press of Atlantic City, a watchdog reporter at the Utica (N.Y.) Observer-Dispatch, and a freelance reporter and photographer at the Prince George's Sentinel, based in Lanham, Md. Bramson's previous experience includes being a writer for the News Service at Brown University, a reporter at the Duluth (Minn.) News-Tribune, and news editor at Budapest Week and news editor at The Budapest Sun in Hungary.
VERMONT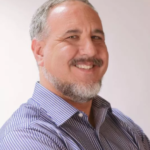 Michael Kilian has been appointed executive editor of The Burlington Free Press and was scheduled to begin managing its digital and print news operations March 5. Kilian has been news director at the Cincinnati Enquirer since 2015, and had a previous stint at the Burlington Free Press as associate editor between 2010 and 2013. His previous positions as a newspaper editor date to 1990 and include employment with McLean, Va.-based Gannett Co. Inc. in Saratoga Springs and Utica, N.Y.; Salisbury, Md.; and Cincinnati. Kilian is replacing Denis Finley, who was fired after tweeting about a plan to add a third-gender option to driver's licenses in Vermont. 
Gaen Murphree left as a reporter for the Addison County Independent of Middlebury as of December to return to freelance writing. Murphree began writing for the Independent in July 2015. She covered Middlebury College, agriculture, environmental issues, and energy. She also wrote essays for the Independent's Clippings column, which covered a variety of topics. Murphree has been a freelance writer in the past, writing for Mother Jones, the San Francisco Chronicle, Seven Days of Burlington, and the former Green Mountain Echo.
The Transitions were written, at least in part, from published reports by Bulletin correspondents Nadine El-Bawab, Nico Hall, Julia Hutchins and Thomas Ward.