RHODE ISLAND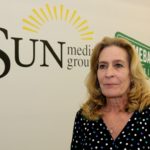 Kathy Enders has been named advertising director for Sun Media Group, part of the Record-Journal Co. of Meriden, which publishes The Westerly Sun. The appointment was announced by Shawn Palmer, senior vice president, chief revenue officer, and general manager of Sun Media Group.

Click here to read the story.
CONNECTICUT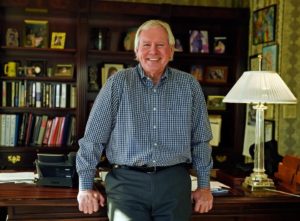 Gary Farrugia has announced that he will retire by mid-year as publisher of The Day Publishing Company and its flagship newspaper, The Day, both based in New London. He will continue to be on the Day's board of directors and will be a part-time consultant to D2 Media Solutions, a marketing initiative of the parent company. Philadelphia-based JM Search is overseeing a nationwide search for Farrugia's successor, which will include in-house candidates. Farrugia became editor and publisher of the Day in 2002, succeeding Reid MacCluggage. In 2008, Farrugia dropped the title of editor to focus solely on the business part of the company. In his time at the Day, the company added news outlets, including theday.com, its online news site; Shore Publishing, which distributes seven free weeklies west of the Connecticut River; The Times Community News Group, which distributes seven free weeklies east of the Connecticut River; D2 Media Solutions, a digital marketing agency. The company also added commercial printing. The New England Newspaper and Press Association honored the Day's daily edition as newspaper of the year six times since 2010. Farrugia is a former member of the board of directors of the New England Newspaper and Press Association and a former president of the board. Before coming to the Day, Farrugia was vice president of new business development for the Knight Ridder newspaper chain, which then owned The Philadelphia Inquirer. He began his career with small newspapers before joining the Fort Worth (Texas) Star-Telegram, where he was employed from 1981 to 1983. He next was employed with the Philadelphia Inquirer, then owned by the Knight Ridder newspaper chain. He first was assistant to executive editor Eugene Roberts. Farrugia was named suburban editor and assistant managing editor in 1991, overseeing coverage in four Pennsylvania suburbs with a total newspaper circulation of 210,000. From 1994 to 1997, Farrugia was executive editor and news director of Inquirer News Tonight. He was then general manager of Knight Ridder Video until he became Knight Ridder's vice president of new business development in 2000.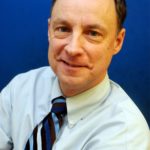 Chris Powell retired Jan. 26 as managing editor of the Journal Inquirer of Manchester after 50 years at the newspaper. Powell's career there began after he graduated from high school in 1967 in the press and circulation departments and news department. While attending the University of Connecticut, he was a reporter and editor for the Journal Inquirer. He became managing editor in 1974. Between 1974 and 1992, he also was editorial page editor. Powell is a member of the board of directors of the Connecticut Council on Freedom of Information, and was legislative chairman of the council for many years. Powell plans after he retires to continue to write a political column that is published in the Journal Inquirer and other Connecticut newspapers.
Jeff Jacobs and Paul Doyle, both Connecticut sports journalists, have joined Hearst Connecticut Media Group — Jacobs as a columnist and Doyle as sports enterprise editor. Jacobs' first column was scheduled to appear in Hearst Connecticut's eight daily newspapers and various digital properties Jan. 28. Jacobs and Doyle both wrote extensively about Connecticut sports at The Hartford Courant. Jacobs has been recognized as Connecticut Sports Writer of the Year 10 times, and has been listed four times as one of the top 10 sports columnists in the country by the Associated Press Sports Editors. Jacobs was a sports columnist at the Courant for 22 years. Before that, he covered the former Hartford Whalers and the National Hockey League for nine years. Before moving to Connecticut, he wrote for newspapers in Michigan and New Jersey. He is particularly interested in local sports, covering high school and college athletics. He covered all four University of Connecticut men's basketball championships and 10 of 11 UConn women's championships. He's also written about the Olympics, the World Series, and the Super Bowl. Doyle was honored as 2016's Connecticut Sports Writer of the Year by the National Sports Media Association. Doyle began writing for the Courant in 1989, covering UConn athletics, minor league hockey, boxing, tennis, and Major League Baseball. He covered baseball in Boston for seven years. He has reported on several World Series, Stanley Cup finals, NBA finals, Super Bowls, and NCAA Final Fours. For the past 15 years, he has focused on enterprise reporting and editing. As Hearst's sports enterprise editor, Doyle will develop stories about important issues and figures in Connecticut sports, and produce work of his own, such as investigative pieces and longer narrative features. In the Hearst Connecticut Media Group are the New Haven Register, the Connecticut Post of Bridgeport, The News-Times of Danbury, The Advocate of Stamford, The Hour of Norwalk, Greenwich Time, The Middletown Press, and The Register-Citizen of Torrington. More than a dozen weeklies and digital products are also part of Hearst Connecticut Media Group, as well as the website gametimect.com, which covers high school sports in the state.
MASSACHUSETTS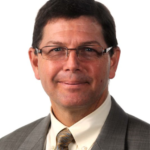 Alan English left as publisher of New England Newspapers Inc., based in Pittsfield, to become head of communications as of Jan. 3 for the Military Officers Association of America, based in Alexandria, Va. English, who has more than 30 years of newspaper experience, joined New England Newspapers in November 2016.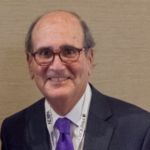 Replacing English as publisher is Fredric Rutberg, who will remain president of New England Newspapers, its four newspapers, The Berkshire Eagle of Pittsfield, Mass., and the Bennington Banner, Brattleboro Reformer and Manchester Journal in Vermont, and its magazines and niche publications. Rutberg, a retired District Court judge, was one of four buyers who purchased New England Newspapers from Denver-based Digital First Media in May 2016. English will be publisher and editor in chief of Military Officer magazine besides his other duties as head of communications for the Military Officers Association of America. Before joining New England Newspapers, English was president and publisher of the Shreveport Times in Louisiana, and held numerous executive positions at newspapers in Arkansas, Georgia, New Jersey, New York, North Carolina and Tennessee.
The Transitions were written, at least in part, from published reports by Bulletin correspondents Sydne Garcia, Angela Gomba, Nico Hall and Mohammed Razzaque, undergraduate students at Northeastern University.