 CONNECTICUT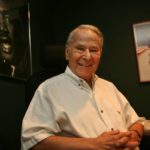 Woody Klein has retired as a news columnist for the Westport News after 50 years. Klein's career began as a reporter for the Mount Vernon (N.Y.) Daily Argus. He then was a night police and general assignment reporter for The Washington Post for a year and a half before joining the New York World-Telegram & Sun, where he covered poverty, politics, housing and civil rights. From 1992 to 1997, beginning at age 63, Klein was the Westport News' editor. He oversaw reporters who won many awards for their work. One piece, Behind Closed Doors, about abuse of women in their homes in Westport and Weston, was nominated for a Pulitzer Prize. Klein wrote a 400-page book about the town's history, titled "Westport Connecticut: The Story of a New England Town's Rise to Prominence" and published in 2000. Klein has won numerous awards for his writing. His 10-part series, I Lived in a Slum, was nominated for a Pulitzer Prize in 1965. In 1964, Klein's first book, "Let in the Sun," was published. It told the story of his time as an undercover reporter in some of New York's worst tenements. He wrote eight more books, with themes such as politics and poverty, while at the Westport News. After his time at the World-Telegram & Sun, Klein spent three years as then-New York Mayor John V. Lindsay's press secretary. Klein later joined IBM, where he spent 24 years in communications for its manufacturing, development and marketing divisions. His last role at IBM was editor of Think magazine, the company's international employee magazine distributed in more than 170 countries. Klein began his column, Out of the Woods, in the Westport News soon after he began working at IBM.

NEW HAMPSHIRE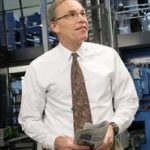 John Tabor is retiring as president and publisher of Seacoast Media Group, based in Portsmouth, after 40 years in newspapers. Seacoast publishes the Portsmouth Herald, Foster's Daily Democrat of Dover, and weeklies in New Hampshire and Maine. It also is a commercial printer whose clients include the New Hampshire Union Leader of Manchester; The Sun of Lowell, Mass.; and the Sentinel & Enterprise of Fitchburg, Mass. Seacoast provides digital marketing, direct mail and commercial delivery services too. After graduating from Yale University in 1977, Tabor interned at The Providence (R.I.) Journal. He then joined the copy desk at the Pittsburgh Post-Gazette, and later became a police and court reporter for the Arizona Star of Tucson. After that, he bought a weekly for Mead Publishing of Lakeport, Calif., with a college friend. The paper increased its publication to five days a week before Tabor sold his share in the weekly to Mead. Tabor then published the Portsmouth Press with the former Ottaway Newspapers in 1987, initiating a newspaper rivalry with the Portsmouth Herald. An economic recession that began in 1991 resulted in the closing of the Portsmouth Press in 1993. Tabor briefly became general manager of the Pocono (Pa.) Record. In 1994, he was named publisher of Rockingham County Newspapers, including the Exeter News-Letter, the Hampton Union and the Rockingham News. In 1997, in a newspaper swap between the owners of Rockingham County Newspapers and the Portsmouth Herald resulted in the Herald merging with Rockingham County Newspapers, Seacoast Media's first website, Seacoastonline.com, was launched that year. In 2001, Seacoast acquired the York (Maine) Weekly and York County Coast Star of Kennebunk, Maine
VERMONT
Cherise Madigan has been appointed editor of the Manchester Journal. Madigan began writing for the Journal in 2016. Madigan also covered the Manchester and mountain regions for the Bennington Banner, where she has been a staff reporter since April. Madigan was an intern for the Banner during high school.
The Transitions were written, at least in part, from published reports by Bulletin correspondents Georgeanne Oliver, Rebekah Patton and Casey Rochette, undergraduate students at Northeastern University