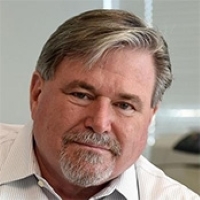 Timothy Dwyer is the president & publisher of The Day.
Dwyer began his career at The Boston Globe while a student at Northeastern University. Upon graduating from Northeastern with a degree in history, The Globe hired him as a staff writer. After seven years at the Globe covering everything from cops to politics, Dwyer joined the staff of the Philadelphia Inquirer. He received the George Polk Award for national reporting, along with colleague Robert Frump, in 1983 for a series of investigative stories on the U.S. maritime industry.
He was a national reporter based in New Orleans and a foreign correspondent based in London while at The Inquirer before joining the sports staff as a general assignment reporter. He served as deputy sports editor, a general sports columnist and sports editor. His work has appeared in The Best American Sports Writing literal anthology. Dwyer covered three Winter Olympics games, the World Series, the Super Bowl, the Stanley Cup Finals, the NBA playoffs, the NCAA basketball tournament, the Ryder Cup, the America's Cup and World Cup skiing.
After 20 years at the Inquirer, he became a metro reporter at The Washington Post. Dwyer covered President Bush's second inauguration, Hurricane Katrina, the Virginia Tech massacre, and the trial of the only terrorist convicted in connection with 9-11, Zacarias Moussaoui.
He became Executive Editor of The Day in July 2007, and President and Publisher in February 2019.