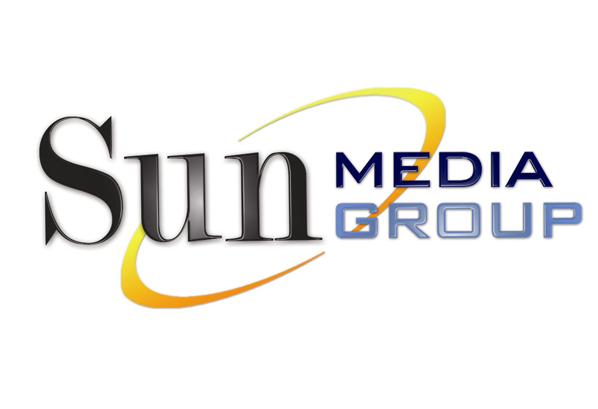 The family-owned newspaper group whose flagship is the Sun Journal of Lewiston, Maine, is being sold as of Aug. 1 to SJ Acquisition, which is controlled by RFB Holdings, owner of MaineToday Media, Alliance Press in Brunswick, Maine, and Courier Publications, based in Rockland, Maine.
"After four generations of family ownership, selling Sun Media Group was a difficult decision for the Costello family," said Steve Costello, vice president of advertising and marketing, on behalf of the Costello family. "The decision was made after many discussions by the family, together with our outside board of directors, and we determined that the company could best succeed in an organization with broader resources and reach.
"Reade Brower, owner of RFB Holdings, shares our belief in a bright future for the community newspaper business, one that includes printed products as well as exciting new products and services made possible in our continually evolving digital world," Costello said.
Sun Media Group has grown from one daily newspaper based in Lewiston whose origin dates to 1861 to owning and operating 17 publications, all in Maine. They are the Sun Journal; the Forecaster and Current Publications, based in Falmouth and with the following editions: The Portland Forecaster, Northern Forecaster, Mid-Coast Forecaster, Southern Forecaster, the American Journal of Westbrook and the Lakes Region Weekly; the Advertiser Democrat of Norway; the Rumford Falls Times; The Bethel Citizen; The Franklin Journal of Farmington; the Livermore Falls Advertiser; The Rangeley Highlander; The Penobscot Times of Old Town; Maine Women Magazine, 95 North and My Gen magazines, all based in Falmouth. Sun Press, a commercial printing division in Lewiston, is also part of Sun Media Group.
RFB Holdings' Maine print and online publications and printing services include MaineToday Media, made up of the Portland Press Herald, Maine Sunday Telegram of Portland, Kennebec Journal of Augusta, Morning Sentinel of Waterville, and Coastal Journal of Bath; Courier Publications, made up of The Courier-Gazette of Rockland, The Camden Herald, and The Republican Journal of Belfast; VillageSoup.com; VSTV, based in Rockport; The Free Press of Rockland;  RFB Print Co-Op, based in Rockland; Alliance Press in Brunswick; and specialty publications, including  travelMaine, based in Rockport, and TREB (The Real Estate Books) of Mid-Coast Maine, Portland and Portsmouth, N.H. RFB also owns the Rutland Herald and The Barre-Montpelier Times Argus, both in Vermont,
Brower said: "It is an honor to become the next steward of the Sun Media Group brands as I have great respect for the Costello family. We are focused on a smooth transition and pledge to continue the traditions established by four generations of the Costello family serving readers and the community."
Lisa DeSisto, chief executive officer and publisher of MaineToday Media, will also be chief executive officer for Sun Media Group.
"We have been collaborating with Sun Media Group for years in printing, distribution and digital services. This acquisition gives Sun Media Group and MaineToday Media even more opportunities to collaborate while maintaining the distinct and trusted brands of each company. We are excited to work with the Sun Media Group team to see all we can accomplish together," she said.
Costello said: "Our family takes great pride in our award-winning publications and in the talented and dedicated employees with whom we have worked through the generations. We are also enormously thankful for the support and loyalty of our readers through the years.
"We have been committed stewards of Sun Media Group and we felt strongly that the new owner needed to reflect our community journalism values as well as the responsibility we feel to our employees and the communities we serve. We found what we believe to be the best fit in RFB Holdings, a strong, Maine-owned company with similar values and the resources and expertise to maintain and develop what we have built.
"Throughout our four generations of family newspaper ownership, we have appreciated the privilege of serving the communities of Central and Southern Maine, and we continue to be extremely grateful for their support. By combining the resources available at Sun Media Group and RFB Holdings, community news, community sports, digital platforms and advertising services will be enhanced with expanded coverage throughout the region," Costello said.
The sale of the Sun Media Group assets is scheduled to close Aug. 1 according to John Cribb and Randy Cope of Cribb, Greene & Cope, representing the Costello family. Cribb, Greene & Cope is a merger and acquisition firm with offices in Montana, Virginia, and Missouri.
The story is based on information from a press release by Sun Media Group.