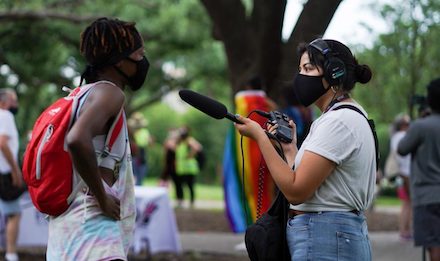 On December 8, Report for America announced the selection of nearly 70 new host newsroom partners, while opening applications for approximately 150 new reporting corps positions, to help the national service program continue its growth, replace program graduates, and further efforts to reverse the collapse of local journalism.
Information about how journalists can apply to be members of the reporting corps can be found here.
The newly-selected newsrooms, along with those renewing their partnership, will expand Report for America's corps size to 325, including nearly 270 newsrooms across all 50 states, Puerto Rico, Guam, and the U.S. Virgin Islands, in 2022.
Applications are being accepted until Jan. 31; however, those who apply before Dec. 31 will receive early consideration. Corps members will be selected from a highly-competitive, national competition. Last year, more than 1,800 applications were received. Those hired become employees of their respective newsrooms and will begin their employment June 1, 2022.