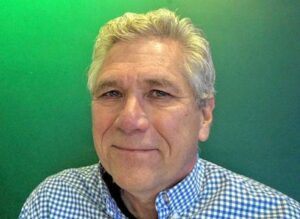 Phil Kincade got his journalism degree from Indiana University, and headed straight to Foster's Daily Democrat in New Hampshire where he worked for about 33 years, "doing just about everything there is to do." After Foster's he spent five years at the Nashua Telegraph, before retiring.
A few former colleagues asked him to try to revive the New Hampshire Press Association and he agreed to take on the task. Part of what he sought to do during his tenure was to create an inclusive association.
Other than working to create a sustainable organization, Kincade said some of the work he's done during his time leading the association has revolved around advocating for access to public documents and other government transparency issues and making sure journalists have a voice in the state Legislature. Kincade has also worked to create ties with journalism schools in the state to provide opportunities for journalism students.
As Kincade prepares to retire, the association has started a search for its next executive director.
NHPA Board President Brendan McQuaid, president, and publisher of the New Hampshire Union Leader said Kincade was critical in revitalizing the organization.
Anyone interested in applying for the New Hampshire Press Association executive director job should contact McQuaid at bmcquaid@unionleader.com.
This article is being shared by partners in The Granite State News Collaborative as well as members of the New Hampshire Press Association.