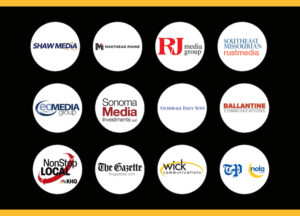 Local Media Association has selected 12 local media companies to join the new Family and Independent Media Sustainability Lab — FIMS Lab for short — aimed at finding paths to sustainability for family-owned and independent local media organizations.
Thanks to funding from Google News Initiative, a team of expert consultants will work for one year with key leaders of 12 family-owned and independent local media companies — representing news outlets across five time zones — immersing in strategic business transformation work intended to advance them toward long-term sustainability and financial independence.
Among the 12 media companies selected are two NENPA members in New England the Record-Journal Media Group and Masthead Maine.