By Alex Eng,
Bulletin Correspondent
Mobile publishing tailors its content to the public's specific information needs and might be the next big trend in local news reporting, according to Lee Little, one of the speakers at the upcoming New England Newspaper and Press Association winter convention.
"No other organization in a community can do what a newspaper can do, and those same principles that work in print will also work in mobile to make a successful mobile solution," Little said in a telephone interview.
Little's speech on "The mobile landscape for publishers" will be one of dozens of sessions at the convention. The convention is scheduled for Friday, Feb. 24, and Saturday, Feb. 25, in the Boston Marriott Long Wharf hotel.
Mobile apps and websites channeling online content have challenged local newspaper circulation in recent decades. Little said, however, that print and mobile publishing, while fundamentally different in content type and delivery, can work together to serve a local community.
"Print and mobile can coexist, and they complement each other … Print is more about discovery. Mobile is about getting the information you want at your fingertips," he said.
Little said newspapers would continue to specialize in printing longer forms of storytelling and reporting. They would also remain a place of engagement where readers could encounter stories they would have never read before, something that newspapers are better at doing than mobile publishers.
"Mobile's not necessarily a good fit for long-form editorial content. You don't want to read a long article on a 4-inch screen," he said.
Still, although a relatively new business, mobile publishing has big potential to help local newspapers jump into digital media, Little said.
"The biggest challenge in the newspaper industry is (facilitating) an understanding of the real opportunity in digital that newspapers should be embracing. We believe that the local newspapers are best positioned to own the digital market.
"To be successful in mobile, you need to have content, you need to have the ability to monetize it, and you need to market it," he said.
Little foresees that mobile websites teamed with local news organizations could display local high school football game scores as well as events, coupons, and deals in any given community. One concept, which he calls the City Portal, would link a community's local newspaper with its tourism group to offer information for both visitors and residents in an official town app or mobile website.
Local businesses could advertise on mobile apps or websites, and newspapers could profit off banner and interstitial ads.
Little's speech will raise questions about how mobile publishing attracts readers and generates revenue for local news outlets.
"I'm going to be talking about the mobile marketplace," he said. "How are people using mobile today? Where are the eyeballs? How much time do they spend on the apps? What's the difference between a responsive design website and an app? Why is mobile important to the local publisher?"
Little's speech will also try to convince newspapers of the importance of mobile publishing. Big technology companies such as Apple and Google are not going to cede their mobile publishing businesses, and mobile publishing is not going to go away, he said.
"They're not going to take their foot off the pedal on mobile, and the local newspapers should embrace it and own it," he said.
Little is the founder and chief executive officer of Bar-Z, an 11-year-old mobile development company based in Austin, Texas, that offers clients a range of newspaper-centric mobile solutions. Bar-Z develops iPhone and Android apps and responsive-design mobile websites for a variety of publishers, 70 percent of which are newspapers.
Under Little's management, Bar-Z uses a centralized back-end content management system to work with clients to develop, publish, and promote content with app marketing, sales, and monetization training. Clients have used its platform to publish content relating to travel and visitor guides, dining services, and real estate.
Before founding Bar-Z, Little was a salesman and marketing consultant for 20 years for technology companies such as Dell and Epson. He received his undergraduate degree from the University of Delaware and later received a master of business administration degree from Pepperdine University.
NENPA Convention Speaker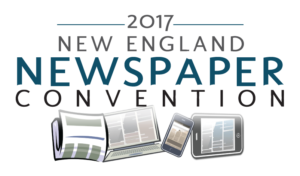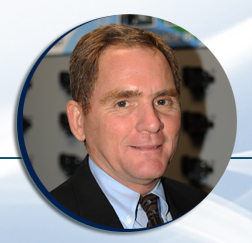 'No other organization in a community can do what newspaper can do, and those same principles that work in print will also work in mobile to make a successful mobile solution.'
—Lee Little, Founder, CEO
Bar-Z, Austin, Texas
'We believe that the local newspapers are best positioned to own the digital market.'
—Lee Little
'To be successful in mobile, you need to have content, you need to have the ability to monetize it, and you need to market it.'
—Lee Little