Prince Lobel Tye LLP has expanded its Media and First Amendment Law practice group with the addition of two associates, Michael J. Lambert and Sheila K. Meagher.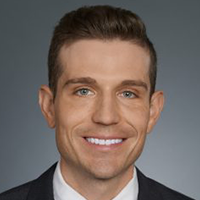 Michael J. Lambert and Sheila K. Meagher join the firm's media law practice and represent a wide range of media clients in prepublication review and other areas. Michael counsels publishers and journalists on access, newsgathering, privacy, defamation, and related issues. Before joining Prince Lobel, he worked with the NBCUniversal News Group in New York City, and served as a judicial clerk to the Hon. Steven M. Wellner of the District of Columbia Superior Court. Michael received his law degree in 2015 from the Paul M. Hebert Center of Louisiana State University.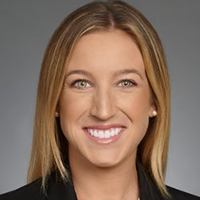 Sheila focuses on transactional matters for media clients, including contracts, licensing, promotions, native advertising, and intellectual property protection. Before joining Prince Lobel, she was a private equity attorney at a large Boston law firm, where she assisted with a variety of acquisitions and investments. She has particular experience in the sports industry, having worked during law school for the Boston Red Sox, where she assisted in the drafting of sponsorship, licensing, and event agreements for entities under the Fenway Sports Group umbrella. After graduating from Boston College Law School in 2016, she clerked for the Hon. Charles E. Butler of the Delaware Superior Court.
The NENPA Media Law Hotline is staffed by Prince Lobel's media law attorneys. The Hotline provides NENPA members with a reliable and quick source of expert advice on legal issues in many areas of law affecting newspapers and their online sites. NENPA members are entitled to use this free service as a benefit of membership.
Prince Lobel Tye LLP will provide your newspaper and website with legal vetting (prepublication review) of up to four articles of any length per month. We'll also help to answer your general questions on such business and First Amendment law issues as:
Access to government meetings, court proceedings, and public records
Obtaining daily logs and police reports
Drafting public records requests and appealing denials
Native advertising and FTC endorsement rules
Use of celebrity images and the right of publicity
Handling reader comments and liability for reader contributions (online and off)
Cameras and blogging in the courtroom
Online video and webcasting
Newsgathering, trespass, and invasion of privacy
Hidden cameras and tape recording
Trademark and domain name issues
Secret dockets, sealing and impoundment orders, expungement, and HIPAA
Authorized employees (editors and department heads) of NENPA member newspapers may call the Hotline number at 888-428-7490 or send an inquiry by e-mail to media@PrinceLobel.com.