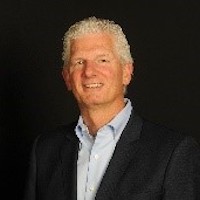 Peter Meyer is Regional VP for GateHouse Media, President & Publisher of The Providence Journal and Group Publisher and President of GateHouse New England (GHNE), which includes GateHouse operations in Massachusetts, Rhode Island, Connecticut, New Hampshire and Maine.
GHNE includes 14 daily newspapers, over 100 weeklies, 180 websites, 2 production facilities, as well as a direct mail and commercial printing business. The group is comprised of many notable titles including The Providence Journal, Newport Daily News, Cape Cod Times, Telegram & Gazette, Patriot Ledger, Foster's Daily Democrat, Standard-Times, MetroWest Daily News, Old Colony Memorial and the Wellesley Townsman. GHNE also partners with ThriveHive, a GateHouse company, to bring dynamic digital marketing solutions to its business customers across the region.
Meyer was named President & Publisher of The Providence Journal in May, Group Publisher and President of GateHouse New England in 2017 and Regional VP of GateHouse Media in 2015. He has a long-time association with the properties he leads across New England, having worked with many of the publications under prior ownership. Peter began his publishing career with Dow Jones & Company, which at the time owned the Cape Cod Times. He served in key leadership roles with the Cape Cod Times, including General Manager and Publisher, and expanded his responsibilities over time with other GateHouse
Media properties in New England.
Meyer earned an MBA from Suffolk University and BS degree from Western Michigan University. He serves as president of the Cape Cod Times Needy Fund, is on the board of the Kelley Foundation, Massachusetts Newspaper Publishers Association and New England Newspaper and Press Association.
He is a past board chairman for Cape & Islands United Way and served as a director for several local non-profit organizations including Cape Cod Conservatory of Music and Art, Cape Cod Community College Foundation, Osterville Rotary Club, Hyannis Area Chamber of Commerce, Cape Cod Symphony Orchestra and the Joshua A. Nickerson Society. Peter is a past recipient of the Hyannis Area Chamber of Commerce Patrick M. Butler Community Service Award.
Meyer and his wife Jeannie live on Cape Cod in Osterville and they have three grown children.