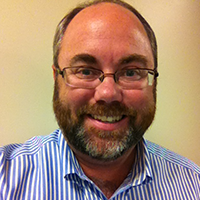 Paul Pronovost is the Executive Editor of the Cape Cod Media Group, which includes the Cape Cod Times, CapeCodTimes.com, CapeCodOnline.com, PrimeTime Cape Cod,  The Cape Codder, Provincetown Banner, The Register, Sandwich Broadsider, Bourne Courier and The Bulletin.
Cape Cod Media Group papers have been the NENPA Newspaper of the Year many times and the Cape Cod Times has received other top prizes, including the Thomas K. Brindley Public Service Award, the NENPA First Amendment Award and E&P's EPPY Award.  In 2016, the Times was named GateHouse Media's Newspaper of the Year and Pronovost was named Editor of the Year.
Before coming to the Cape, Pronovost worked at several weekly and daily newspapers in Greater Boston.
An enthusiastic believer in the future of media, Paul has helped champion several efforts to evolve in the digital age, including work on the Dow Jones Future of Content project and the GateHouse Digital Next project.
Paul holds a BA in English from Saint Anselm College and a MPA from Suffolk University. He has been Pulitzer Prize juror and is past president of the Massachusetts Press Association. Paul also has been involved in ommunity leadership endeavors, including board of director seats on the Cape Cod Times Needy Fund, the Salvation Army, and the Community Leadership Institute of Cape Cod. He has been a volunteer soccer coach and Destination Imagination coach for many years.