Carol S. Knapton

Carol S. Knapton, 86, of Needham, beloved wife of David A. Knapton, passed away on June 5, 2018. Born in Newton, MA, to Rev. Louis Clarence and Emma Johannaber Schroeder, Carol was a resident of Needham for more than sixty years. She earned her bachelor's degree at Oberlin College, and later a master's degree in English literature at Boston University. Carol taught English in the Lakeview Ohio public school system before her marriage, and in later years, taught English at the Kingsley School in Boston. She served as a professor of English as a Second Language at Bentley, Lasell, Babson, Boston College, Lesley, and BU. She also was a journalist for the Needham Times and The Patriot Ledger. Carol was active in the League of Women Voters and Friends of the Needham Public Library, as well as a vocal and influential champion of civil rights and the environment. Carol was a lively conversationalist, passionate in her beliefs, an arts aficionado, and had a wonderful and witty sense of humor. Carol loved to swim, garden and play word games. Carol is survived by her husband David; her four children: Paul Knapton of Malden; Sally K. Schroeder of Tempe, AZ; Emily Knapton Chang of So. Salem, NY; and Cheryl Toler of Swampscott; two grandchildren: Aubrey and Bobby Chang; and her sister, Emily Scroggs of Bridgewater. On Wednesday, August 22 at 2 p.m., a memorial service will be held at First Parish in Needham Unitarian – Universalist, 23 Dedham Ave, Needham, MA, with a private burial for family prior. Memorial contributions may be made in Carol S. Knapton's name to the Alzheimer's Association.
Mildred "Millie" Siegel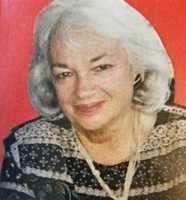 Mildred "Millie" Siegel, 93, of Danbury, wife of Morton Siegel, died on Wednesday, May 30, 2018 at her home.
Millie was born in Huntington, West Virginia, May 3, 1925. She charmed Morton while he walked his family dog. Spottie on the West Side Drive, in New York City.
A loving mother of two independent creative spirits (Ellyn and Joseph aka Larry), Millie was a lifelong musician virtual artist, traveled to many places in the world, met many dignitaries and celebrities, worked as a secretary, an advertising copywriter, a newspaper journalist in many capacities at the Danbury News-Times. She was a coordinator of the Danbury Cultural Commission, an award winning painter and member of the Flyboys Club, a visual arts collective.
She was an active member of the Woman's Club and was a founding member of the Richter Association for the Arts. Millie championed music and the arts in the greater Danbury area for fifty years.
She will be sorely missed. Everybody loved Millie.
Pamela (Holley) Wood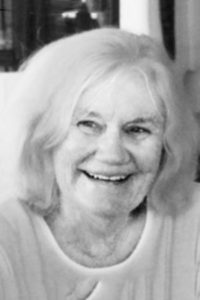 Pamela Holley Wood, writer, teacher, journalist, pioneer in documentary field studies and founder of Salt Inc., died May 29, 2019, at her home in Oaxaca, Mexico.
Born in Maud Okla., Nov. 6, 1929, Pamela was a gifted pianist. Choosing to forego a career in music, she accepted a scholarship to Radcliffe. Pam graduated in three years and married John Frisbie Wood who shared her passion for journalism. They moved to California, pooling their resources to purchase a small daily newspaper, the Corning Daily Observer. Pam reported on all the county news, John secured advertising, wrote editorials and managed production.
Phebe Ann Clarke Lewis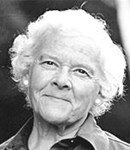 Phebe Ann Clarke Lewis, 103, died peacefully May 5, 2018, in Manchester. She drew first breath November 2, 1914, and received her double first name and its uncommon spelling in honor of her mother's mother, in whose Lake Forest, Illinois, home Phebe Ann was born.
Vermonters might recall Phebe Ann's reminiscences about her youth in Manchester that were included in Vermont Public Television's first "Vermont Memories" documentary.
Elsie Talanian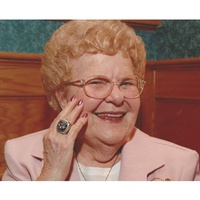 Elsie Talanian, 98, of Pelham, NH died peacefully on Tuesday, June 12, 2018 at Salemhaven.
She was born June 10, 1920 and she was educated in Bristol, CT, the daughter of the late Sophie (Winterhuff) and Otto Bochus. Elsie graduated from Bristol High School, Class of 1939 and Bristol Secretarial School. She began her career in newspapers in Connecticut, later moving to Salem, NH. Elsie was well known for her column, "A Chat With Elsie" that appeared in the Salem Observer for 42 years.
She had a giving nature and a great sense of humor. She lived by the adage, "If you give to the world the best you have, the best will come back to you."
Elsie is survived by her beloved friends who were like family, Mary Griffin, Faith Harris Shaw, Betsy Harris, Sue Harris Garnick, Charlotte Cate, June Lambert, and Anita Michaud.
She was predeceased by her husband George Talanian and many friends. Elsie was an member of the NENPA Hall of Fame.
At Elsie's request, services will be private.
In lieu of flowers, please make a donation in Elsie's name to Salemhaven Resident Council, 23 Geremonty Drive, Salem, NH 03079.
Robert G. Wilmers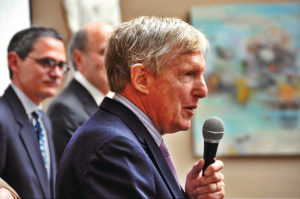 PITTSFIELD — Robert G. Wilmers, chairman and CEO of M&T Bank Corp. and a co-owner of New England Newspapers Inc., died unexpectedly at his home in New York City on Saturday night. He was 83.
A longtime resident of Stockbridge — he purchased his home there in 1969 — Wilmers was a regional philanthropist and a local one, too. He quietly made donations totaling in the millions to cultural institutions across the Berkshires from The Mount in Lenox to the Massachusetts Museum of Contemporary Art in North Adams.
Wilmers was among the group that purchased The Berkshire Eagle and three Vermont papers in May 2016. The group also includes Hans Morris of Stockbridge, Judi Lipsey of Buffalo, N.Y., and Fredric D. Rutberg, of Stockbridge, who is president and publisher of the company.
"The Eagle lost a visionary leader committed to excellence and Berkshire County lost a devoted, generous neighbor who supported practically every civic and cultural cause in our area," Rutberg said.
As a businessman and Stockbridge resident, Morris knew Wilmers for 30 years before both men decided to be part of NENI's new ownership team. Morris wasn't too surprised his friend got involved in the local Fourth Estate.
"He cared so much about newspapers, so much about journalism. He read five papers a day," Morris said.
The Wall Street Journal, in reporting news of Wilmers' death on Sunday, said of him: "His manner was low-key and he spoke in public only rarely. But he didn't mince words."