Convention Scenery
---
Speaker moments…
They included times of quiet reflection, speakers as seen from the audience's perspective, and shadowy scenes framed by the low light for video displays.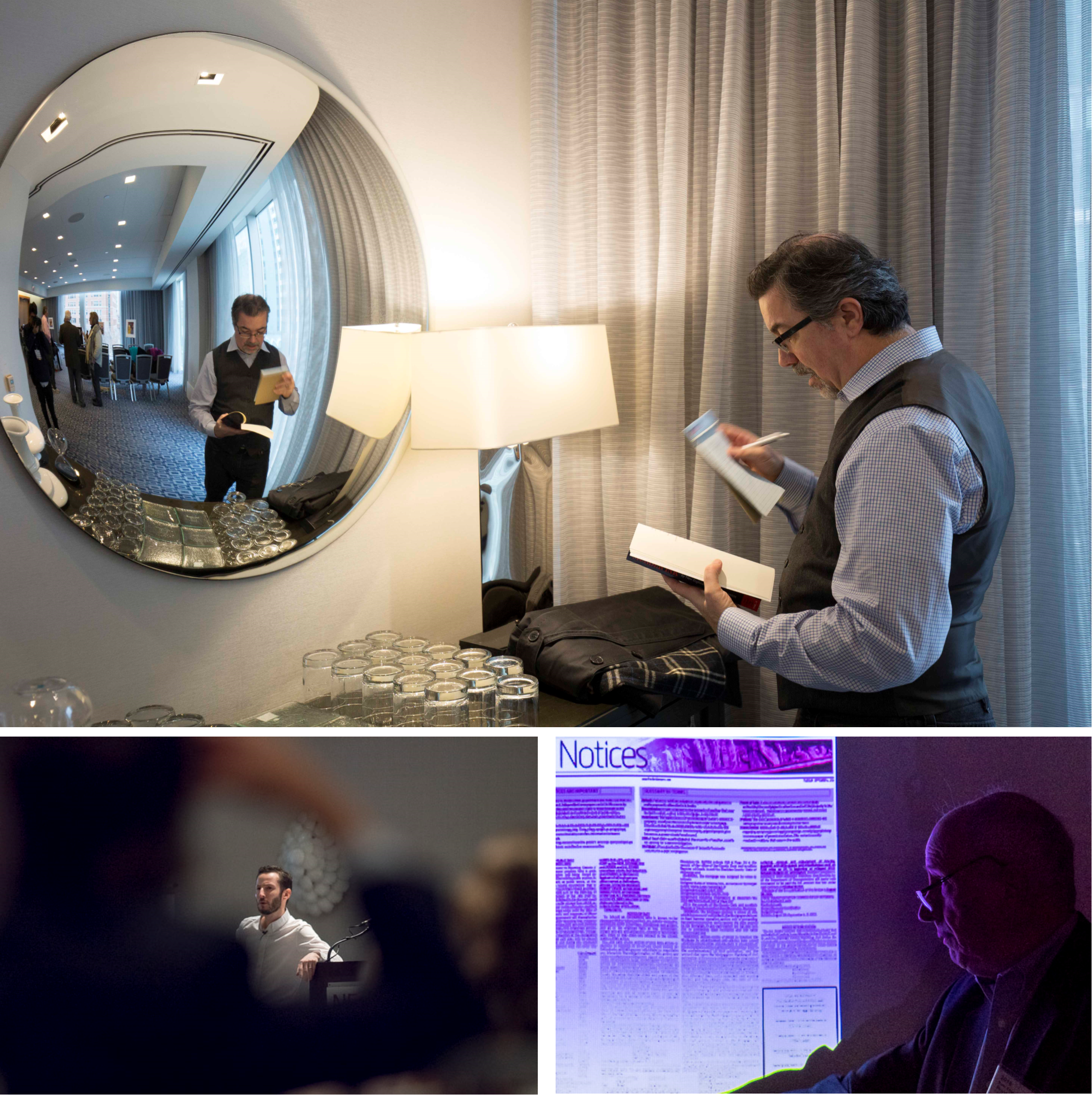 Audience moments…
A time for expressions of appreciation, for questions,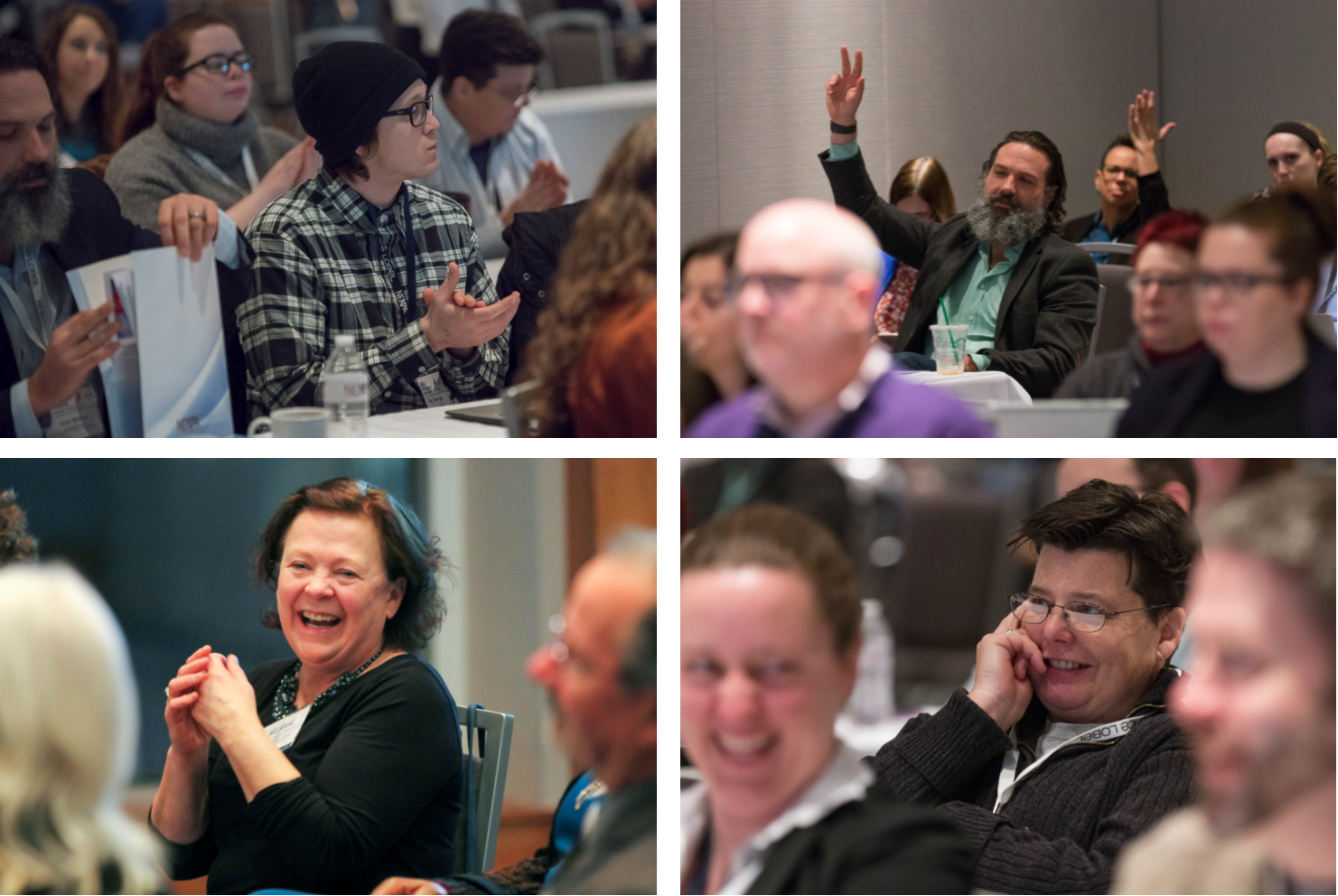 Celebratory moments…
The audience and award winners found multiple ways to react to the joy of victory, including applause, smiles and laughter, high-fives, fist-bumps, and photo-taking.

Quiet moments…

Silent symbols sometimes defined the New England Newspaper & Press Association's winter convention: note-taking, place settings, a pile of award plaques among them.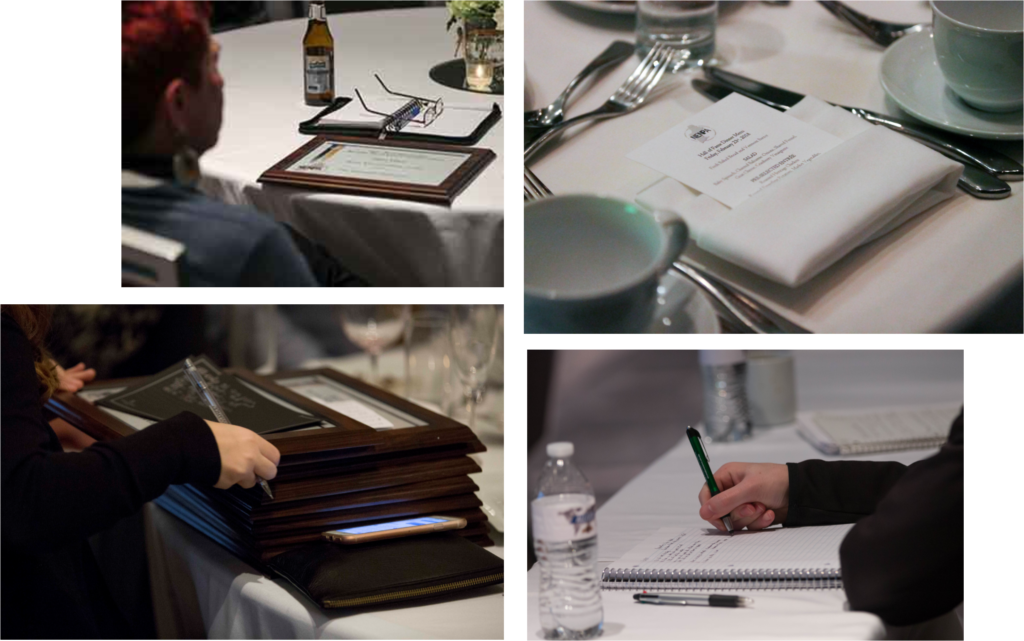 Bulletin photos by Jonathan Polen, Alastair Pike, Leila Habib, and Angela Gomba