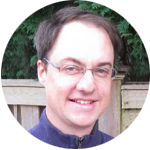 Michael Whitmer will become director of external communications at Travelers insurance company in Hartford, Conn., after covering his last sports event for The Boston Globe, the U.S. Open golf tournament June 16 to June 19.
As a sportswriter at the Globe, Whitmer has covered golf, the New England Patriots, and other sports assignments. Before becoming a sportswriter, he was a copy and layout editor at the Globe, and a sportswriter at The Charlotte (N.C.) Observer.
The Transitions were written, at least in part, from published reports by Bulletin correspondent Nimra Aziz, an undergraduate student in the Northeastern University School of Journalism.