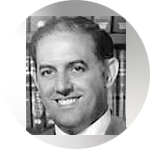 Bruno Giordano, 86, of Stamford, Conn., died May 27 in Voorhees, N.J.
He was the founder, publisher, and co-editor of the Stamford (Conn.) Forum, a free weekly newspaper, from 1970 to 1973.
He was elected mayor of Stamford in 1967 for one two-year term.
He leaves two daughters, Esther-Marie and Vera-Lynn; two sons, Vincent and Angelo; six grandchildren; three brothers.
The obituaries were written, at least in part, from published reports by Bulletin correspondent Nimra Aziz, an undergraduate student in the Northeastern University School of Journalism.