By Jasmine Wu, Bulletin Staff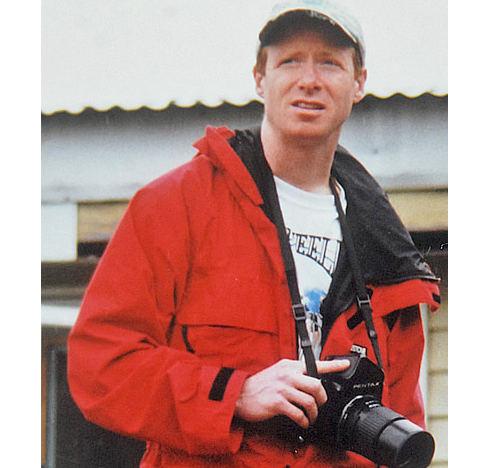 'A lot of photojournalism is kind of rote. You know what's going to happen and how it's going to read, so I would always … try to find new ways to approach the subject. All I would do is look around and see what was different and what inspired me.'
— Glenn Callahan, Retired Photographer,
Stowe (Vt.) Reporter
Glenn Callahan, a longtime staff photographer at The Stowe (Vt.) Reporter, retired May 4, the day that also happened to mark his 25th year there.
During his time at the Reporter, a weekly newspaper with a circulation of about 4,600, Callahan would focus not on the subjects but rather the aesthetics of the photographs, an approach that he thought helped the publication to stand out against its competitors.
"My photos lean more towards the artistic side, not necessarily journalistic," Callahan said.
His motto is "image first and story later," a saying that might seem unusual for a staff photographer, but one that has been refined through his quarter-decade of experience.
Photography has always been in Callahan's blood. His father, Alfred Callahan, had been a photographer with the U.S. Army, stationed at Fort Churchill in Manitoba, Canada, during the Korean War.
Callahan himself had always dabbled in photography, but after a detour to the University of Vermont to major in bioengineering, he found that science wasn't fulfilling his creative side.
"It was fascinating, but being in a lab coat and being in an office all the time wasn't for me," he said.
So Callahan began to consider photography as a career more seriously, and began working for the former Beacon Communications Corp., based in Acton, Mass., that published newspapers in more than a dozen communities in Massachusetts.
Callahan had grown to love nature while being raised in the rural town of Carlisle, Mass., and when offered a job at Beacon Communications focused on shooting in the less-rural city of Marlboro, Mass., he declined because "I realized that if I took it, I would be photographing a lot of pavement."
So Callahan ended up in Stowe. Throughout his 25 years there, he would also see his freelance photos in national and regional publications, including The New York Times and The Boston Globe. He won more than 40 photography awards from the New England Newspaper and Press Association and one of its predecessor organizations, the New England Press Association, and a couple of dozen photo awards from the Vermont Press Association. Callahan also placed among the top 100 winners in the international Ernst Haas photography competition.
Callahan said he keeps his photographs interesting by always trying to provide the unexpected.
"A lot of photojournalism is kind of rote. You know what's going to happen and how it's going to read, so I would always … try to find new ways to approach the subject," Callahan said. "All I would do is look around and see what was different and what inspired me."
Callahan said that in Stowe, a tourist town with a population of fewer than 5,000, alternative approaches are important for him. He is retiring in part because he thought that he had exhausted opportunities to take photographs in Stowe.
"You start going to the same events year after year, and it becomes a challenge to find anything new in them," he said.
Callahan said that to find excitement in his work, he focuses on the image and the composition instead of the subject matter.
"A compelling photograph is clean, free of a lot of clutter and a lot of the extraneous stuff," he said. "It's really about the quality of the light that the subject's in."
Because of that outlook of his, some of Callahan's favorite subjects are farmers in their barns.
"These New England cow barns have a really interesting aesthetic," he said. "They often have low ceilings that are whitewashed so they provide beautiful lighting."
Callahan also attributes good photography to post-production editing.
"I've noticed that since digital photography has come about, a lot of photographers think the work ends as soon as they trip the shutter," he said. "But it just begins there. You can always make a photo better."
Callahan said the digital revolution has also lowered the bar to getting a good photograph.
"It's become a lot easier now; a reporter can go out with a digital camera and have a much better chance of getting a good Page One photograph. It's made competition in the field pretty tight," he said.
Fortunately, Callahan does not need to stay in the field much longer. He and his wife, Renate, recently opened Fledermaus, a tea house nestled in Johnson, Vt.
"I was in the middle of building this tinder-frame barn, when (Renate) had this great idea to do a European-style cafe. It is quite common in Germany and Switzerland for agricultural buildings to be turned into these cafes," Callahan said,
Fledermaus serves coffee, tea, pastries and dishes to about 20 customers a day.
Although Callahan will continue doing freelance work for the Stowe Reporter's sister publication, the Stowe Guide & Magazine, and for other clients, he appreciates the new opportunities that the cafe brings.
"We're learning a lot, but it's a hell of a lot of work," he said.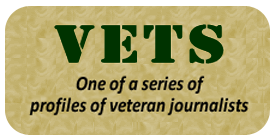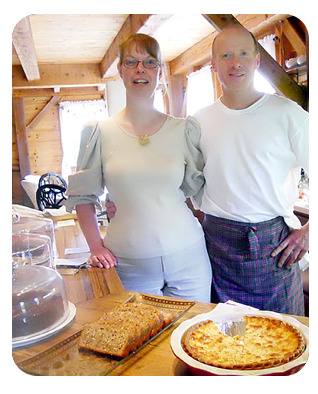 'I've noticed that since digital photography has come about, a lot of photographers think the work ends as soon as they trip the shutter. But it just begins there. You can always make a photo better.'
—Glenn Callahan
'My photos lean more towards the artistic side, not necessarily journalistic.'
—Glenn Callahan
'A compelling photograph is clean, free of a lot of clutter and a lot of the extraneous stuff. It's really about the quality of the light that the subject's in.'
—Glenn Callahan