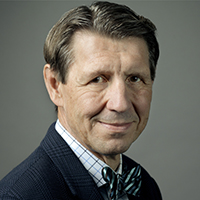 Ken Harding leads the Publishing group within the Telecom, Media & Technology ("TMT") industry practice at FTI Consulting. Harding specializes in providing strategic business and transformation, due diligence and operational advisory and leadership services to newspaper, magazine, printing, direct marketing and media companies of varying size. He has more than 30 years of professional experience in the publishing and media industry.
Harding has worked at the corporate and business-unit levels to lead business improvement, growth, and performance improvement, as well as due diligence and merger integration. With direct involvement in more than 300 publishing projects, his industry experience is unmatched.
Harding's recent projects have delivered strategic assessments, broad transformation, and value-based solutions for the advertiser and consumer revenue enhancement and expense optimization in advertising and editorial operations, production, transportation, and distribution.
Harding has provided services to publishers of varying scale, including Atlanta Journal-Constitution, Boston Globe, Chicago Sun-Times, Chicago Tribune, Dallas Morning News, Denver Post, GFR Media, Houston Chronicle, Los Angeles Times, Miami Herald, Palm Beach Post, Portland Oregonian, Prensa Libre, San Francisco Chronicle, and Tampa Bay Times. Previous newspaper corporate clients include Advance Publications, AH. Belo, CNHI, Cox Media Group, Digital First Media, Gannett, Hearst Newspapers, Lee Enterprises, McClatchy, Postmedia, SCNI, Sun Media, Tribune Publishing, and Unidad Editorial.
A recognized industry leader, Harding has served on nationally and globally focused committees for the media industry. He has spoken at several industry events and conferences, including INMA, MBR, NMA, WAN|IFRA, and various newspaper and magazine events. He works closely with publishers and industry executives to develop project solutions that will garner an immediate positive impact on the business.