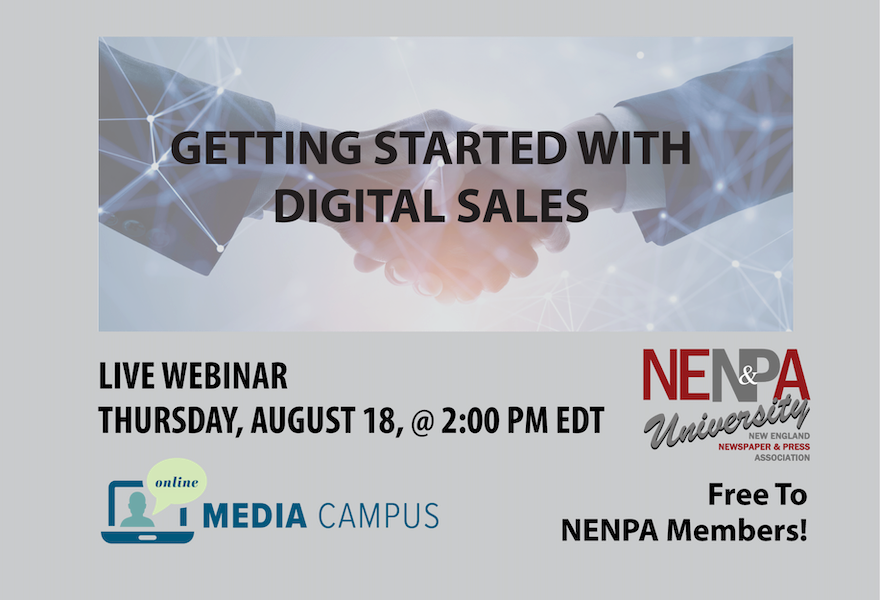 When:
August 18, 2022 @ 2:00 pm – 3:00 pm
2022-08-18T14:00:00-04:00
2022-08-18T15:00:00-04:00
Cost:
$35, free to NENPA members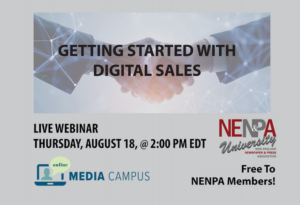 In this webinar:
This webinar, which will have a BASEBALL THEME, will go over how smaller publications and legacy print teams are getting started with digital sales to support their local clientele. AdCellerant will review different examples of publishers who are doing this now, the steps to get started, how to provide a consultative approach to your advertisers so they can expand their digital footprint, the revenue implications with these types of sales, and how you can leverage these now.
• What other small publications are doing with digital
• Steps to get started
• Giving a consultative approach with targeted display & local SEO
• How much money can we make with digital sales?
About the Presenters:
Ben Bouslog is the vice president of Business Development for AdCellerant, a tech-enabled marketing services company. AdCellerant partners with publishers to leverage their turn-key solutions to drive digital revenue streams. Ben's experience spans 8+ years in the digital space with a background in ad operations that gives him an intimate familiarity with how digital really works and the value it can bring to any advertiser or media organization. His favorite part about working with media companies is helping them to realize and actualize the opportunities to connect with the businesses in their communities more than ever before. With experience in SEO, SEM, video, OTT, social media, and a specialty in programmatic, he's been able to help hundreds of media companies grow their digital revenue streams and supported thousands of advertisers by connecting them with their target consumers.
Ken Campbell is a Business Development Manager at AdCellerant. Ken is an experienced self-starter with 25 years of experience in retail sales, direct marketing, print advertising, and B2B sales. Promotions and marketing expert, Ken grew a single automotive client into a multi-million-dollar direct mail firm before pivoting to the world of digital advertising. Over the years, Ken has worked with over a thousand different businesses – developing marketing plans both big and small – and acting as a trusted advisor to his clients.
A NENPA member code is required to register for the Online Media Campus webinars at no cost. Members that are interested in taking advantage of this benefit should email t.cleary@nenpa.com to receive the access code.