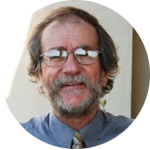 Jim Stasiowski
Writing
Writing coach
Jim Stasiowski
welcomes your
questions
or comments.
Call him at
(775) 354-2872
or write to:
2499
Ivory Ann Drive
Sparks, Nev. 89436.
Jerry Lewis made me laugh, especially when I was a kid falling on the floor laughing at his movies, but I also admired him for doing and saying what he thought was right, especially when critics (and even I) didn't agree with him.
His flaws were obvious, most prominently his overweening egotism. Example: Like the dimwits he often played in the movies, he foolishly asserted that women comics were not funny. Not long before he died, he said similarly silly things to explain why he thought large numbers of potential immigrants should be barred from the United States.
But Lewis devoted tireless service to the Muscular Dystrophy Association. Despite his extraordinary efforts, critics flayed him for using afflicted children as objects of pity, thus practically shaming the public into donating toward research.
I understand both sides of the argument: People with muscular dystrophy want respect, not pity; but the image of Jerry's Kids certainly produced many, many millions of dollars for a good cause.
I asked a friend who didn't like Jerry Lewis what he thought of the controversy. He said, "The critics have a point, but there are so many larger, more relevant problems people with neuromuscular diseases face, I don't think it makes sense to expend so much energy on Jerry Lewis."
The lesson for us: Journalists are drawn to fusses, but we constantly should be searching for those "larger, more relevant problems" that lurk beneath the showy surface.
When Heather Heyer was killed Aug. 12 in Charlottesville, Va., her death became one of the many turning points our nation is piling up. (You know an event has been dubbed a turning point when it is referred to by its place name. Think of, among many others: Oklahoma City, Columbine, Sandy Hook, now Charlottesville.)
According to reports, Heyer threw herself into equality-themed causes, which was why she was a counterprotester at the Charlottesville rally of white nationalists. The New York Times described the rally as "a show of power by white supremacist groups … ostensibly held to protest the removal of a statue of Robert E. Lee, the Confederate general."
According to the accounts I read, Heyer was protesting the white nationalists, but I could find no mention of her opinion concerning the Confederate statues. That might seem a small distinction, but I know of thoughtful, liberal-leaning people who are 100 percent opposed to the white nationalist cause, but who are not convinced that eliminating Confederate statues will significantly reduce racism.
The lesson for us: Not every rally or every "counterprotest" – a new word that has sprung up, along with "counterprotesters" – has a single motivation. We need to examine why people attend.
Resist labels; do not automatically equate deploring white nationalism with wishing the demise of Confederate statues.
Arthur Finkelstein, who died Aug. 18, was remarkably successful at attaching labels.
He was a conservative political operative credited with helping elect a glittering array of Republicans, including Ronald Reagan.
His method: Rather than pushing up his candidates, he tore down their opponents with simplistic and relentless repetition.
In a 1988 U.S. Senate race in Florida, two congressmen, Republican Connie Mack III and Democrat Buddy MacKay, squared off to replace retiring U.S. Sen. Lawton Chiles, a Democrat.
Finkelstein created an ad campaign in which Mack constantly taunted MacKay with the words: "Hey, Buddy, you're a liberal."
It was name-calling as campaign position, and it worked. Mack ended up serving two terms in the Senate.
On the surface, the "(Y)ou're a liberal" message doesn't sound so bad; other campaigns have had more brutal name-calling.
But what set Finkelstein's method apart was the endless repetition of such a shallow accusation. Maybe Finkelstein didn't invent either the shallow message or its repetition, but his brash combining of them helped push U.S. politics into the current deplorable state of identification by simplistic label.
The New York Times' Finkelstein obituary said his "formula (was) built on slogans that disparaged adversaries." The obituary included a quotation from a speech he gave in 2011: "Negative, negative, negative – 'cause you can't possibly win otherwise."
Your paper soon will be covering what promises to be a meaningful midterm election year, 2018, in which political discourse might descend even lower than at present.
It is our responsibility to require candidates for all offices, not just the U.S. House and Senate, to explain themselves thoroughly rather than allowing them to attach superficial labels to their opponents.
The lessons overlap, and combine to produce this advice: Examine thoroughly before writing.
Criticism, assumptions and labels are seductive, so they're easy to turn into stories that lack depth. The best journalism displays the antithesis of Arthur Finkelstein's approach.
THE FINAL WORD: Something is "jury-rigged" if it is a temporary workaround that will be replaced by a permanent fix; something is "jerry-built" if it is poorly made.
Your "jury-rigged" pipes require a plumber's visit, whereas you'll lose money when you try to sell your "jerry-built" home.