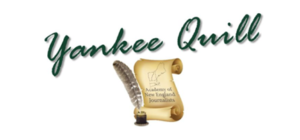 The Academy of New England Journalists, founded by Sigma Delta Chi in 1960, honors
extraordinary newspaper men and women for their lifetime of achievement and distinction in
New England journalism. Please join us as we pay tribute to this year's Yankee Quill Award
winners for their exceptional contributions to their communities and our industry.
Thursday, October 10, 2019 | AC Hotel Marriott, Worcester, MA (new location!)
5 p.m. Cocktail Reception (cash bar)
6 p.m. Dinner and Awards Presentation
Yankee Quill Awards Dinner: $89 per person
For more information please call NENPA at 781-281-7284 or email Christine Panek at c.panek@nenpa.com.
This year's Yankee Quill honorees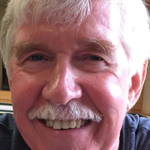 Ross Connelly is presented the Quill for his incredibly broad positive influence on journalism in Vermont, throughout New England, and across the nation. During his 36 years in the newspaper industry he served as a journalist, editor, publisher and newspaper owner. He was the founding chair of the Vermont Coalition for Open Government and president of the board of directors for both Vermont Press Association and New England Press Association. He understood early on the importance and true value of diversity in news coverage and pushed hard to make that a priority while serving on those boards.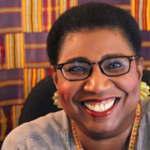 Callie Crossley has long been a respected journalist and commentator in greater Boston media and is presented the Quill for her multi-faceted skills in print, radio and TV programs. Through her various roles as host, panelist and award-winning commentator she has set a standard for professionalism, accuracy and fairness. She is a compelling interviewer and a role model for women and people of color. Her work is grounded in her devotion to the community and her dedication to making sure that voices normally unheard are heard.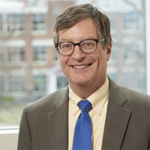 Dan Kennedy is a journalist, media critic, journalism professor, blogger, book author and First Amendment advocate who has devoted the bulk of his career to improving the profession of journalism and to advocating for the First Amendment rights of journalists and the public. He is presented the Quill for his role in ensuring that journalists and publications adhere to the standards of the field; calling out politicians and officials who flaunt free speech and open government; training new generations of journalists and studying alternative models for meeting the challenges of journalism in the digital age.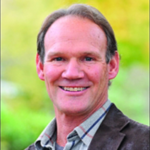 Angelo Lynn receives the Quill for his dedication to serving his readers and communities, his success with his dynamic newspaper company and his commitment to the betterment of the industry through his involvement with the Vermont Press Association and New England Newspaper and Press Association. He has been recognized with numerous journalism awards, as well as several awards for being a top business locally and statewide. He is recognized as bold, innovative, and adventurous in seeking sustainability while remaining fiercely protective of community journalism.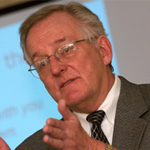 John Peterson is honored for his 50-year career at New England newspapers and as a New England-based newspaper consultant. He resuscitated moribund papers into aggressive pursuers of both in-depth reporting and community news. He has won countless awards, both individually and for the excellence of the newspapers he led. As a consultant, John lent his vast experience and expertise to improving newspapers throughout the country. He was also very active in the community, serving on a variety of business and charitable boards and has been honored locally for his years of service to the community.