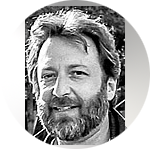 Harvey Steven Rottenberg, 73, of Richmond, Va., died June 12 in Richmond.
He was a newspaper reporter in Providence, R.I.
He was a co-author of two books on horticulture, "The Gardener's Catalogue" and "Sex in the Garden."
Rottenberg leaves his wife, Eileen; a son, Ariel; three grandchildren; a brother.
The obituaries were written, at least in part, from published reports by Bulletin correspondent Nimra Aziz, an undergraduate student in the Northeastern University School of Journalism.