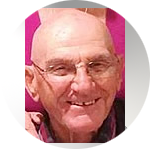 Francis A. Montecalvo, 78, of The Villages, Fla., and formerly of Middleton, Mass., died June 15 in Lahey Hospital and Medical Center in Burlington, Mass.
Montecalvo was a pressman for more than 50 years with The Boston Globe, the Boston Herald, and The Salem (Mass.) News. He was a member of the Boston Newspaper Printing Pressman Union No. 3.
He leaves his wife, Marion; a son, Paul; a daughter, Deborah; five grandchildren; a brother; a sister.
The obituaries were written, at least in part, from published reports by Bulletin correspondent Nimra Aziz, an undergraduate student in the Northeastern University School of Journalism.