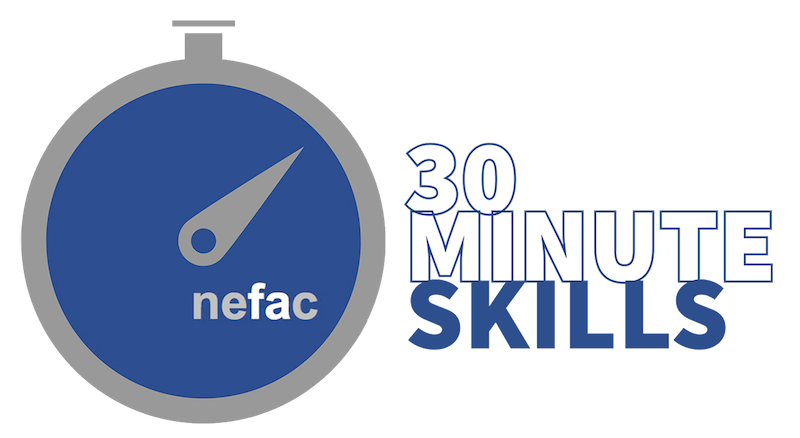 When:
January 22, 2021 @ 12:00 pm – 12:30 pm
2021-01-22T12:00:00-05:00
2021-01-22T12:30:00-05:00
The New England First Amendment Coalition has launched a monthly educational series featuring short, practical lessons on journalism and the First Amendment.
The goal of the program — called "30 Minute Skills" — is to provide reporters and other citizens knowledge they can use immediately in newsgathering, data collection, storytelling, and other areas of journalism and First Amendment law.
The lessons will be provided in a 30-minute format to accommodate the demanding schedules faced by many working in New England newsrooms.
The program is free and open to the public. Registration for each lesson is required.
This lesson is an introduction to cleaning datasets obtained online or through public records requests. By attending this lesson, you will:
– Understand what data cleaning is and why it is necessary.
– Learn about free tools available to help clean data.
– Begin building your data cleaning skills.
Requirements Prior to Class
• Download OpenRefine (free) software.
• Download a sample dataset. Link will be sent prior to class.
About Your Instructor
MAGGIE MULVIHILL | Maggie Mulvihill is a veteran investigative and data journalist, journalism educator, news entrepreneur and impassioned defender of our right to know. Her data journalism students have been honored with 10 regional or national journalism awards since 2011 as well as being named finalists for the prestigious Livingston Award for Young Journalists. An attorney, Mulvihill is co-founder of the New England Center for Investigative Reporting. In 2014, Maggie founded BU's summer workshops, Data + Narrative: Data-Driven Storytelling. She serves on the Steering Committee of the Reporter's Committee for Freedom of the Press, the board of the New England First Amendment Coalition, was a 2004–2005 fellow at the Nieman Foundation for Journalism at Harvard University and was a 2014-2016 member of the Federal Freedom of Information Act Advisory Committee. (Photo Credit: Molly Hamill)