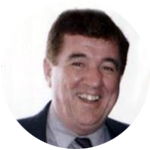 Vincent Michael Bradley, 72, of Bourne, Mass., died Aug. 1.
He began his career in newspaper circulation. Bradley later became a publisher for several years. He oversaw a five-newspaper division for MPG Communications, based in Plymouth, Mass., and whose flagship newspaper was the Old Colony Memorial of Plymouth.
Bradley created local and regional publications in New England and did marketing for Time, Newsweek, U.S. News & World Report, and Sports Illustrated, while running his own publishing company.
Later, he was a consultant in New England and New York for print media outlets.
He recently published a book of historical fiction about the sixteenth town on Cape Cod, a novel called "False Flag."
Bradley leaves his wife, Lucia; a son, Joseph; a daughter, Kate.
The obituaries were written, at least in part, from published reports by Bulletin correspondent Nimra Aziz, an undergraduate student in the Northeastern University School of Journalism.