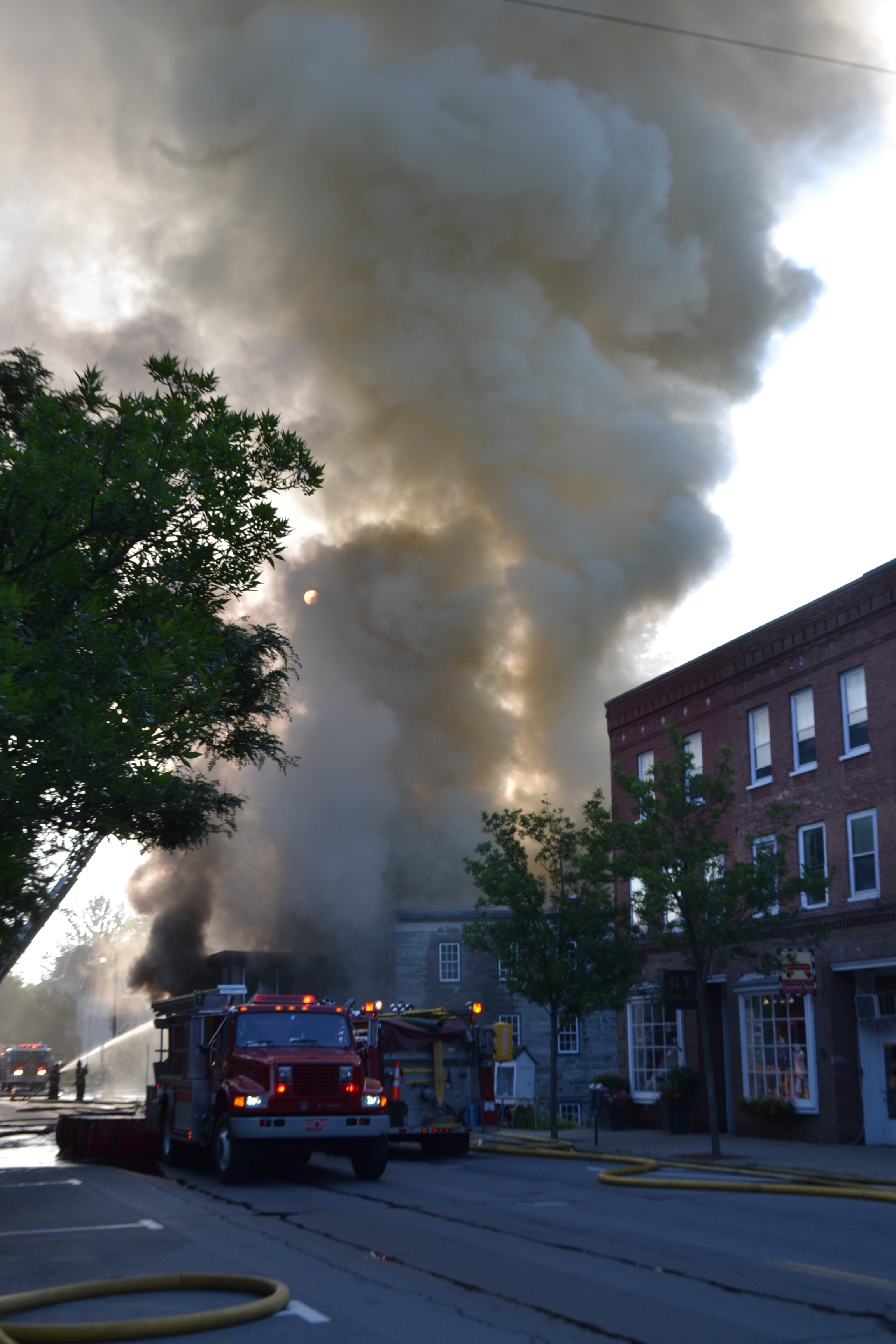 On Monday, July 16, an early morning fire destroyed the building that houses The Vermont Standard newspaper, in Woodstock, VT.
In addition to the Standard offices, the historic building also contained two additional businesses and two apartments. Fortunately everyone was able to get out of the building safely and there weren't any injuries.
The oldest weekly newspaper in Vermont has seen its share of struggles. The 160+-year-old Standard lost its previous home to flooding from Tropical Storm Irene in 2011. According to newspaper owner and publisher Phil Camp, the newspaper has overcome both floods and fires – and has never missed printing an issue. This latest fire will be no exception.
Although some of the Standard's offices were totally destroyed, firefighters were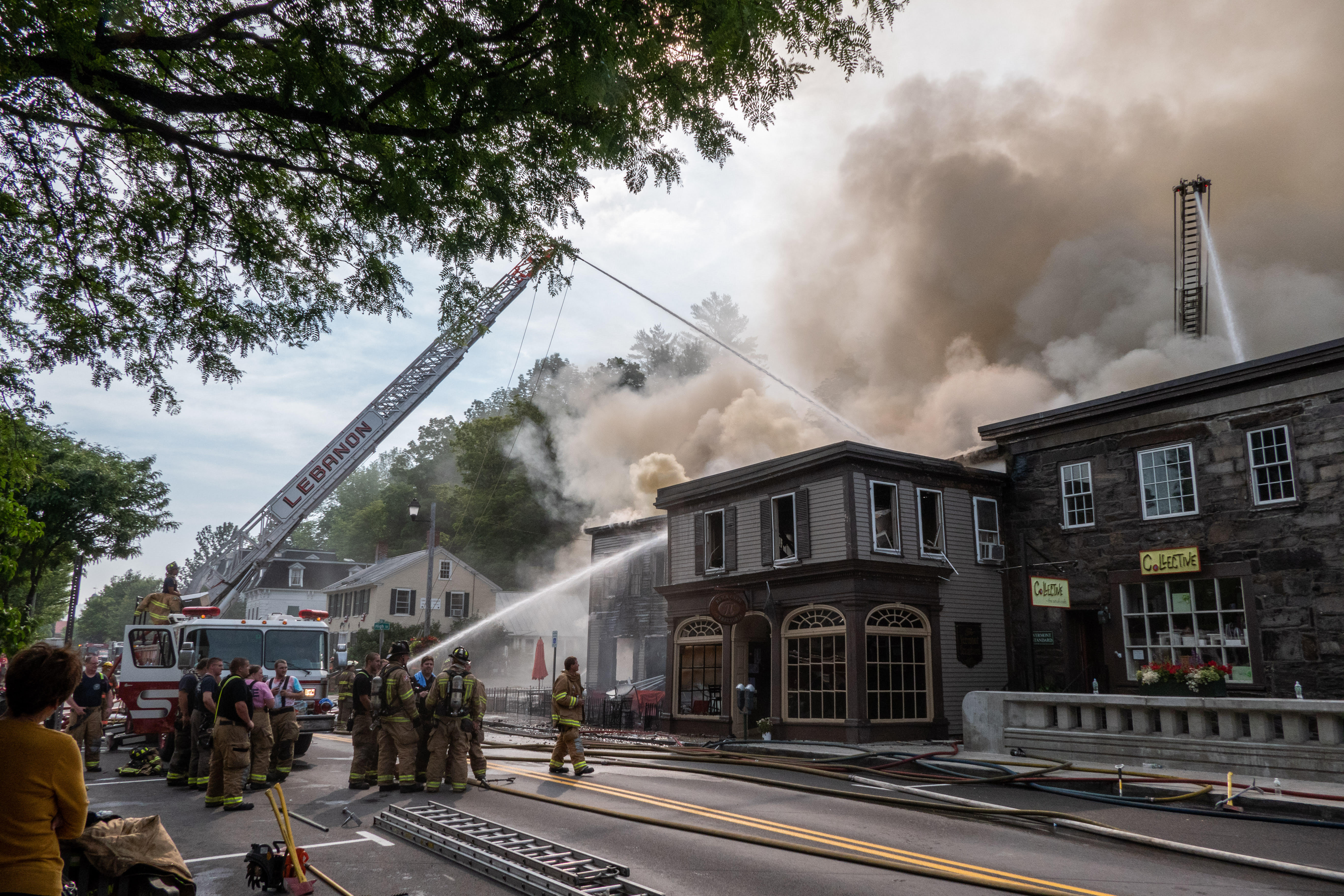 able to retrieve computers from the newsroom, along with a fire safe that contained important back up files for the newspaper.
Camp says the paper will absolutely be coming out this week. If you know Phil, you know this is true.
Temporary offices have already been set up at the Norman Williams Public Library in Woodstock, and the staff is hard at work on this week's issue.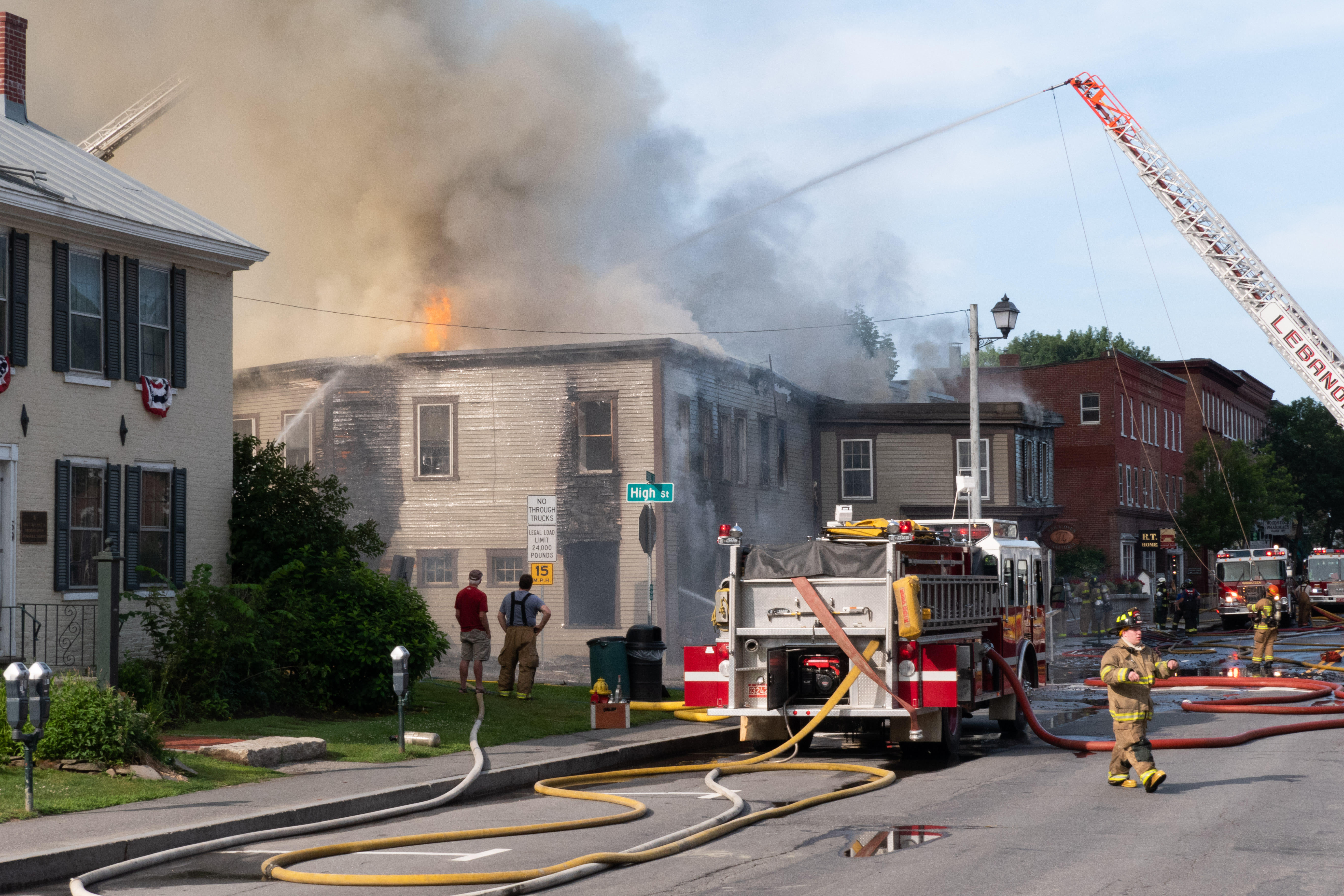 Please keep our friends at The Vermont Standard in your thoughts and prayers. If you'd like to reach out to them please send them emails until their phones are working. Their email addresses can be found on their website www.thevermontstandard.com.