PITTSFIELD, Mass. — Fredric Rutberg, president of New England Newspapers Inc., announced on May 4 that it is selling its Vermont publications to Vermont News and Media, LLC. Vermont News and Media, LLC, was formed by Paul Belogour of Brattleboro, Vermont, to assume ownership of these properties. The ownership transition will take place on May 14.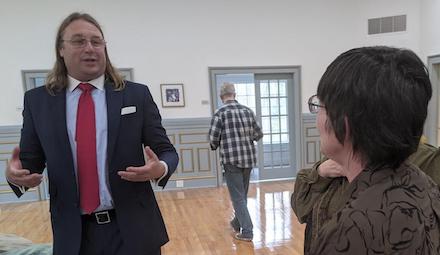 The publications being sold are the Brattleboro Reformer, the Bennington Banner, the Manchester Journal, and UpCountry Magazine. The Reformer and the Banner are daily newspapers published six days a week and printed on five days. The Manchester Journal is a weekly publication, while UpCountry is a bi-monthly magazine.
According to Rutberg, "In 2016, our goal was to restore The Berkshire Eagle to local ownership and control, and with that ownership came our Vermont properties. So, when Vermont News and Media expressed interest, we saw it as an opportunity to bring local Vermont ownership to those publications. The sale will allow us to devote all of our energy and resources to The Berkshire Eagle."
Hans Morris, New England Newspapers Inc.'s chairman, said, "Paul Belogour is an impressive software entrepreneur, and over the past several years Paul has also made major investments in the Brattleboro/Guilford area. These include the Vermont Innovation Box, which will sponsor other entrepreneurs to develop products and technology to support Vermont agriculture. He clearly has the love of quality local journalism, and the skills and resources to ensure the essential role of the Reformer, the Banner and the Journal will thrive in these communities."
Vermont News and Media, LLC, will hire all of the New England Newspapers Inc.'s Vermont current employees. Also, as part of the sale, The Berkshire Eagle will continue to print the Vermont papers for at least the next five years. As a result, the production facility in Pittsfield will remain unchanged with no impact on employment in the Berkshires.
Published in Brattleboro Reformer May 4, 2021
Read more