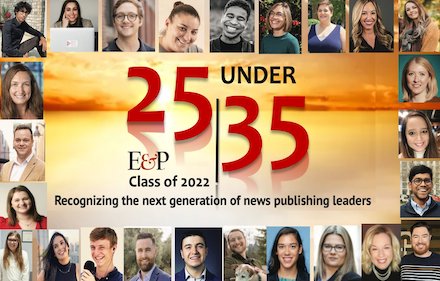 Three people from New England are included in Editor & Publisher's exclusive story, 25 under 35, that recognizes the next generation of news publishing leaders.
All 25 young professionals have used the difficult times to innovate, perform and stand out from their peers.
The people recognized from New England are:
Erika Hale Smith, 32
Vice President, Events and Sponsorships, Boston Globe Media
Julie Hirshan Hart, 34
Digital Editor, The Laconia Daily Sun
Gary Lavariere, 28
Chief Revenue Officer, New England Newspapers, Inc.