By Audrey Cooney, Bulletin Staff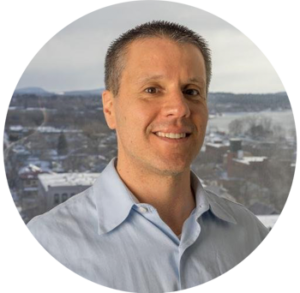 'The guidelines for the best practices for social media are always evolving.'
— Philip Tortora, Former audience analyst,
Burlington (Vt.) Free Press
Social media has connected people from around the globe. Platforms such as Facebook and Twitter have bridged a geographic gap to unite people in an increasingly tech-dependent world. For journalists, social media holds immense power – if journalists understand its potential, media experts say.
"I think a journalist today needs to use multiple social media tools both for communication and for gathering information," said Steve Buttry, director of student media at the Manship School of Mass Communication at Louisiana State University.
According to Buttry, social media allows a journalist to examine current conversations on a topic, a valuable reporting tool.
"People with firsthand experience or newsworthy opinions on the things we cover are putting their thoughts on social media," he said. "We wouldn't hesitate in the old days to say it was important, when reporting, to go out of the office and go to a place like a coffee shop where people were talking about what we were covering. And social media's sort of the coffee shop of today, only it's not just in the town you're working in."
Now the conversation is international because people can and do share online their thoughts and observations from almost anywhere in the world, he said.
He gave as an example the upheaval at the University of Missouri in November 2015, when students protested against a perceived culture of racial injustice. At the time, students posted on Twitter videos of a pro-protest professor demanding that a student photojournalist attempting to document a part of the protest stop what he was doing and calling for "some muscle" to physically remove the student from a public space. The professor, Melissa Click, was charged with misdemeanor assault and fired by the university. She said a minority professor wouldn't have been disciplined so strictly and that "I'm a white lady. I'm an easy target."
Those sorts of primary sources lend authority to a piece of journalism beyond that given by eyewitness accounts, Buttry said.
Buttry said using social media to gather information before writing a story can make a story easier to distribute once it has been written. For example, a journalist who crowdsources questions on Twitter while writing a story can later tweet and link to the story and tag the people who answered the questions, he said. Those tagged can then read the story and share it with their Twitter followers. That establishes a connection between readers and the story, ultimately leading to increased engagement and more readership.
Buttry also suggested posting pertinent stories with Facebook groups that focus on a specific topic, saying that that generates more traffic than posting every story a publication produces just on its own social media account.
"If you're thoughtful about why people are going to click on it … and if you're engaging them in conversation before the story runs, they're going to be more likely to read it," he said.
Along with enabling the posing of questions about a topic to a large number of people, social media allows reporters to test the waters of what issues the public is interested in, said Brian Braiker, executive editor at Digiday, a digital media and marketing company based in New York City.
"I get a lot of reporting ideas from people because just different people are talking about the same thing," he said.
In general, reporters can use their personal social media accounts to talk with readers. Braiker said that that helps give a news publication a more personal face.
"We have more of a voice and personalities on our own Twitter accounts than on the main Twitter account … I like it as a distribution platform but I also like it (as) a conversation," he said.
Micky Bedell, former multimedia editor for the Daily Hampshire Gazette of Northampton, Mass., The Recorder of Greenfield, Mass., and the Valley Advocate, based in Northampton, agrees that reporters can use their personal accounts to connect with readers. Reporters on local beats can tweet pictures or videos of themselves visiting local businesses or attractions they've been assigned to cover, she said.
"Those things show you're interacting with your sources or you're actually doing the things you're writing about," said Bedell, now photo editor at the Bangor (Maine) Daily News.
Philip Tortora, former audience analyst for The Burlington (Vt.) Free Press, said reporters there are encouraged to maintain personal Twitter accounts, and to share stories they write.
"The guidelines for the best practices for social media are always evolving," he said.
But there are a few strategies that help ensure that reporters are effectively engaging with followers while on Twitter. Tortora said it is imporrant that reporters understand how to use Twitter handles and hashtags, and how to use the relevant hashtag during a specific event.
Twitter lends itself readily to breaking news, partly because it delivers information in short bursts that can later be strung together to deliver a complete story, Tortora said. While a story is still developing, it's possible to create a page on a newspaper's website containing a few sentences of information and a string of embedded tweets from a reporter's personal accounts, he said. Tweets can be added as the event plays out, providing up-to-date information on breaking news until a full story can be written and distributed.
Bedell said the reporters she works with originally had to email tweets to an editor for approval before posting them on their professional accounts. She said the process was cumbersome, and contradictory to Twitter's fast-paced nature. Now, journalists manage their own accounts, with the expectation that they'll maintain a level of professionalism.
Tortora said Twitter's linear nature makes it a good tool for creating a reliable timeline of events.
"If you're using is (it) as part of your news coverage at a live event, Twitter essentially turns into a personal notebook," he said.
Tortora gave the example of a hypothetical sports reporter who tweets continuously during a game, then refers back to tweets while writing the game account to be sure of the exact order of plays.
Facebook, like Twitter, allows journalists to reach out to community members in a more personal way.
The Free Press encouraged its staff to create Facebook journalist pages, because of the "profound impact … Facebook (was) having on traffic," Tortora said.
He said reporters can be reluctant to create separate Facebook accounts for work, and hesitate to share all their work on their personal profile.
Bedell said she encourages all of those she works with to create professional Facebook accounts so they can field questions and concerns from the newspapers' readers.
"People respond better to actual human beings," she said.
The Daily Hampshire Gazette received online comments from readers that included "everything from news tips to complaints about their papers not being delivered," she said.
Facebook and Twitter make it easier than ever for journalists to find eyewitnesses to use as sources.
"From the beginning, Facebook and Twitter for me have always been reporting tools," Digiday's Braiker said.
Braiker said he originally joined Facebook after the fatal mass shooting in April 2007 at Virginia Tech, using it to reach out to students at the school as he covered the event.
But relying on social media for facts is a double-edged sword.
"I've seen it time and again; particularly with breaking news, there's a lot of soft information," Tortora said.
While reporters can keep an eye on Twitter and Facebook to track current events, they should double-check information garnered from a tweet or Facebook post, he said.
Bedell agrees. She said reporters will usually reach out to a person who posted an interesting tweet or Facebook post.
"There's generally not much reason to source social media as your major source if you put a little more effort into following that lead," she said.
Although Facebook and Twitter have developed into valuable reporting tools, not all social media platforms are created equal.
Tortora said the Burlington Free Press has accounts on both Instagram and Snapchat, in an attempt to occupy the same space as millennials. He said those platforms, along with LinkedIn, do little to bring traffic to a news site, although they do help to increase a publication's visibility.
Louisiana State University's Buttry said LinkedIn can help journalists by providing background details on a source that can either validate or disprove the source's authority on an issue.
"It's a broad spectrum of tools, and the importance of it will vary by story, as well as by the ability of a journalist to decide what's useful in a story," Buttry said.
Although many people have Facebook accounts, Twitter is frequently more helpful to reporters because accounts are less likely to be private, making the information posted there easier to access, Buttry said.
On the topic of using newer forms of social media such as Snapchat and Instagram, Bedell said it's important for reporters to be completely comfortable using the new platform.
"If it's not natural to you and it's not part of your day-to-day life already, you're just not going to use it," she said.
Alison Berstein, a graduate student in the Northeastern University School of Journalism, contributed to this report.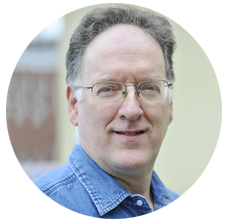 '(S)ocial media's sort of the coffee shop of today, only it's not just in the town you're working in.'
–Steve Buttry, Director of student media
Manship School of Mass Communication, Louisiana State University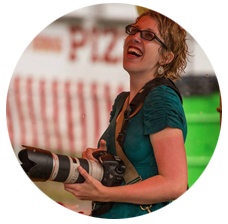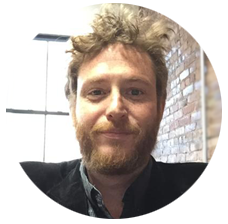 'From the beginning, Facebook and Twitter for me have always been reporting tools.'
–Brian Braiker, Executive editor
Digiday, New York City