On April 20, the Facebook Journalism Project announced 30 news organizations that will be joining their Accelerator programs for reader revenue in North America.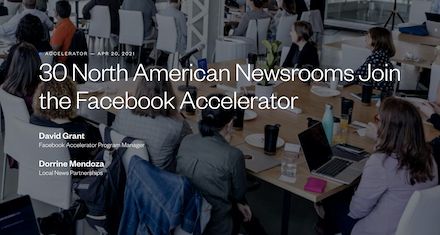 Including the Record-Journal (Connecticut), an independent, family-owned company anchored by its daily and Sunday newspaper, plus a group of weekly, community newspapers that cover Central Connecticut.
Participants were selected from nearly 300 applications by Facebook staff, Local Media Association staff and Accelerator coaches based on a demonstrated impact on their community, commitment to the program's requirements and their readiness to pursue their biggest business opportunities.